We're normally all for guys buying guns, but Daniel Terrill at Guns.com reports that Ken Hoang did it wrong. How? According to charges in US District Court in Texas, by using OPM — Other People's Money. Without OPP — Other People's Permission. Namely, he lightfingered the guns by using a credit card from a previous job, from which some boss had fired him in a rare act of business precognition.
Kenneth A. Hoang has been charged with six counts of wire fraud for using the company American Express Company card to buy more than $23,400 on guns, among other things, according to the indictment filed in a Texas federal court on Dec. 11.

TurboCare, Inc., a subsidiary of the engineering company Siemens AG, employed Hoang and issued Hoang the credit card for business expenses, but failed to retrieve the card after firing him in August 2012 for insubordination and missing work.
via Texas man indicted for spending thousands on guns with company credit card.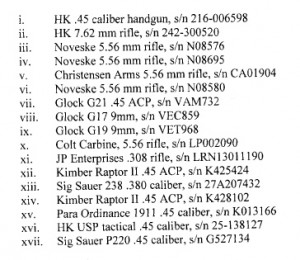 A list of firearms from the court case shows that Hoang had some strong preferences, for name-brand .45 caliber pistols (Para, Kimber, Glock, Sig, etc) and high-end ARs (he bought an HK, a Colt, and three Noveskes, among others).
We guess, if you're spending OPM, you don't have any incentive to economize.
But the firearms were less than 10% of what Hoang is alleged to have charged on his card during his wild spree. They were worth about $24,000 but he charged over $330k.
An FBI presser has more details:
According to the charges, Hoang was employed by TurboCare Inc., a subsidiary of Siemens AG until he was terminated in August 2012. While employed there, TurboCare had issued Hoang an American Express card to use for business purposes, according to the indictment. Following his termination, Hoang allegedly did not return the card and illegally used it to make purchases for personal use.

The indictment alleges that beginning on or about July 10, 2013, Hoang used the credit card make numerous purchases totaling more than $330,000 before Siemens discovered the fraud and cut off the card. Included in the purchases Hoang allegedly made with the card were 17 firearms.

If convicted, Hoang faces a maximum of 20 years' imprisonment and a possible $250,000 fine on each count.
Hoang does have a previous arrest record, for financial-related crime. We believe this mugshot is him, from this previous arrest. We will remove it if we turn out to be mistaken.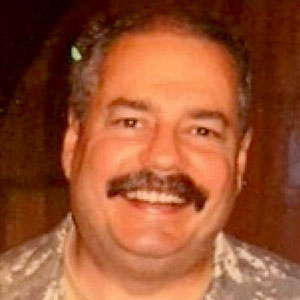 Kevin was a former Special Forces weapons man (MOS 18B, before the 18 series, 11B with Skill Qualification Indicator of S). His focus was on weapons: their history, effects and employment. He started WeaponsMan.com in 2011 and operated it until he passed away in 2017. His work is being preserved here at the request of his family.