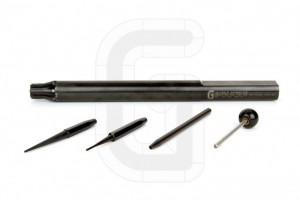 Geissele Automatics, best known for their excellent AR triggers, is offering a few Black Friday Deals. The one that caught our eye was on the Reaction Rod and some other tools. .
We like tools, and we've mentioned before how much we like the Reaction Rod. For $110 plus shipping, Geissele sells you the Reaction Rod and throws in a Trigger Fitting Pin (very useful for doing trigger work; the pin is the one with the knob on the end) and some gas block tools (the Roll Pin Tool is the one that resembles a pencil) specifically for the light, compact Geissele gas block.
Description: Armorer's Package Includes:

– AR15/M4 Reaction Rod

– Fitting Pin

– Gas Block Roll Pin Tool

– Gas Block Punch List
via Armorer's Package – AR15/ M4 Reaction Rod – Black Friday 2013.
(They have a similarly discounted Armorer's Package for AR-10/SR-25s, and some trigger deals as well, at their main Black Friday page). Now, if you're Old School like us and mostly use fixed front sight bases, you might not ever want to install a Geissele gas block; this may not be that great of a deal for you.
For example, if you just want the Reaction Rod, Brownell's regular price is $99.  That's the street price you can expect on the Reaction Rod at most online high-volume dealers. (Midway for example has the same price, $99, and their Black Friday deal is $20 off every $100 of regularly-priced merchandise — but the catch is, excluding many brands including, naturally, Geissele).
Still, the deals are out there. Most Black Friday deals run through the weekend.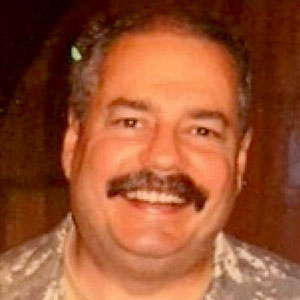 Kevin was a former Special Forces weapons man (MOS 18B, before the 18 series, 11B with Skill Qualification Indicator of S). His focus was on weapons: their history, effects and employment. He started WeaponsMan.com in 2011 and operated it until he passed away in 2017. His work is being preserved here at the request of his family.