There are some things you must never do when confronted with an armed assailant. We mean never, ever, not because these events never end well, but because they usually don't, and because violating these hard and fast rules takes the agency of your survival out of your own hands. You owe it to Adam and Eve and all the rest of your bloodline to preserve your life.
#1: NEVER go with the assailant to a second location. Why do you think he wants you to go there?  (There are actually several possibilities, but they're all bad).
#2: NEVER give up your gun. This standard Hollywood trope, where the hero gives up his gun because the villain is threatening Sweet Polly Purebred or whomever, and then manages to free them both through some brilliant stratagem, only works in the hands of a trained and certified member of the Writers' Guild. Don't let him have your gun: just "Let him have it."
#3: NEVER get in a car with someone threatening you with a gun, or even with someone who might threaten or harm you or who has an incentive to harm you.
Here's what happens to real people who violate Nevers #1, #2 and #3, from the non-fiction movie The Onion Field (1979).
The victims were LAPD officers. The dead guy's partner lived, but he was finished as a cop and had problems all his life. He died young. The assailants died in prison. They were wrong about the Little Lindbergh Law (a California law, back during a brief moment of judicial lucidity in the Golden State, that made injuring or killing a kidnap victim a capital crime). It did not apply if the kidnap victim was released unharmed, and so was a positive incentive, if only the criminals had understood it. Instead, they misunderstood it as making murder no less capital than the kidnap they'd already done. (Write this down: as a class, criminals are not very bright, and violent criminals are usually the dullest of a dim bunch). The two murderers died in prison, despite the 1960s and 70s California courts' many attempts to set them free.
The Onion Field killings not only led to a great book and good movie (of which the above is a chilling excerpt), but they changed police training forever. Now cops are told these Nevers. It shouldn't just be cops who follow these rules: you should, too.
#4: NEVER let someone tie you up. He doesn't mean you well to begin with, and you have just made the decision to outsource your survival to him. Being bound is an intermediate station of the cross on the way to dusty death for many homicide victims.
Here's what happens to real people who violated Never #4, a non-fiction scene (with dialogue perhaps fictionalized, although the male victim survived) from the fact-based movie Zodiac (2007). We start 2:18 in to focus on the tying-up business — and where it leads. You can slider back to the start of the four-plus minute clip if you want to see where it leads.
Always, fight or run. The cop who ran in the onion field survived, by finally doing something right after doing so many things wrong. Run away from the assailant. If you think he can run faster than you, jink and dodge, and use terrain, obstacles, and darkness. IF you think you're faster, run straight away on the most level, smoothest ground you've got.
What if he shoots at you? Consider this:
He probably won't shoot. Shooting complicates his life, while yours is pretty simple at this point (Run, Forrest, run!).
If he does shoot, he probably won't hit. Most criminals can't hit the broad side of a barn, from inside the barn. Contrary to their portrayal on TV, they're not IDPA competitors who spend their spare time doing ball and dummy drills.
If he does hit you, it probably won't kill you. You are not out of the fight (or flight) until you give up. Which brings us to the encapsulation of all rules, the one rule to rule them all:
#5: NEVER give up. Never give in. Never surrender. Run, fight, attack. In the aftermath of the Onion Field, LAPD Commissioner "Two-gun" Powers told his men to use any weapon they could, and pointed out that a #2 pencil can kill. (Exercise for the reader: how many ways can you kill someone with a sharp pencil? For extra credit: which way disables him fastest?).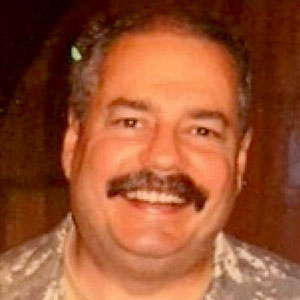 Kevin was a former Special Forces weapons man (MOS 18B, before the 18 series, 11B with Skill Qualification Indicator of S). His focus was on weapons: their history, effects and employment. He started WeaponsMan.com in 2011 and operated it until he passed away in 2017. His work is being preserved here at the request of his family.