He was a child of wealth and privilege, outraged at the idea that he might be drafted like the proles, and determined to lash out at the government and nation he hated: his own, the USA.
And lash out he did, writing a book with the idea that it would equip revolutionaries and criminals with knowledge to kill.
Which it did.
Last year he died, which was belatedly discovered by his fellow Aging Boomers at the New York Times, who wrote a belated obituary for him on 31 March.
William Powell was a teenager, angry at the government and the Vietnam War, when he walked into the main branch of the New York Public Library in Manhattan in 1969 to begin research for a handbook on causing violent mayhem.

Over the next months, he studied military manuals and other publications that taught him the essentials of do-it-yourself warfare, including how to make dynamite, how to convert a shotgun into a grenade launcher and how to blow up a bridge.

What emerged was "The Anarchist Cookbook," a diagram- and recipe-filled manifesto that is believed to have been used as a source in heinous acts of violence since its publication in 1971, most notably the killings of 12 students and one teacher in 1999 at Columbine High School in Littleton, Colo.
via William Powell, 'Anarchist Cookbook' Writer, Dies at 66 – The New York Times.
A few of the crimes enabled by the Cookbook:
Powell seemed to struggle to absorb the idea that his book had apparently had an influence on a number of notorious criminals. One was Zvonko Busic, a Croatian nationalist who hijacked a TWA flight in 1976 while carrying phony bombs after leaving a real one at Grand Central Terminal that killed a police officer who tried to deactivate it.

Others included Thomas Spinks, who was part of a group that bombed abortion clinics in the 1980s; Timothy McVeigh, who bombed the Alfred P. Murrah Federal Building in Oklahoma City in 1995; Eric Harris, one of the Columbine attackers; and Jared Loughner, who killed six people during his attempted assassination of Representative Gabrielle Giffords in Arizona in 2011.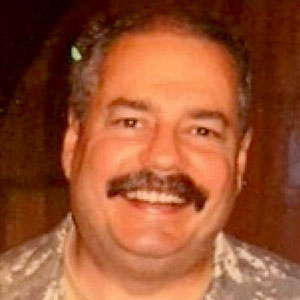 Kevin was a former Special Forces weapons man (MOS 18B, before the 18 series, 11B with Skill Qualification Indicator of S). His focus was on weapons: their history, effects and employment. He started WeaponsMan.com in 2011 and operated it until he passed away in 2017. His work is being preserved here at the request of his family.