And the European Space Agency is one of the pathogens. Every space program lays a few eggs, after all, and space launches are very difficult things, even 90-120 years after orbital satellites were originally conceived by Tsiolkovskiy, Goddard, and Oberth (in roughly that order, but more or less independently). But this is just embarrassing:
Everything started out looking great. At 9:27 am on Friday, August 22, a Soyuz rocket operated by Arianespace lifted off beautifully from French Guiana, making the ninth successful launch for the company using their Soyuz rockets. On board were two ESA Galileo satellites, the 5th and 6th of a planned 30-satellite constellation. …

Shortly after the two new satellites were placed in orbit, however, it became clear that something had gone wrong. Observations of the two satellites seemed to show that they were not in their targeted orbit.

"The targeted orbit was circular, inclined at 55 degrees with a semi major axis of 29,900 kilometers," the company said in a statement. "The satellites are now in an elliptical orbit, with excentricity of 0.23, a semi major axis of 26,200 km and inclined at 49.8 degrees."
The Galileo program is a European vanity program duplicating the capabilities of the US Global Positioning System (GPS) and the Russian Globalnaya Navigatsionaya Sputnikova Systema (GLONASS).
Yes, the satellites they put in the wrong place are navigation satellites. There's something meta in that, eh? They were the first two Full Operational Capability Galileo sats, and the ESA is trying to figure out whether anything can be saved from their launch.
Now, there are benefits to another sat constellation, of course: a system which could use all the available sats from all three operators (the Chinese also have their own system, Beizhou/COMPASS, so there are potentially four satellite constellations) would have many more above-horizon sats to work with, maybe a dozen. That means higher accuracy than a single-constellation nav receiver can manage, and it means fewer coverage gaps and terrain / structure shadows. And the orbits of the Galileo satellites are, on average, more highly inclined than their competitors, suggesting that Galileo might have better coverage in the Arctic than GPS or (surprisingly) GLONASS.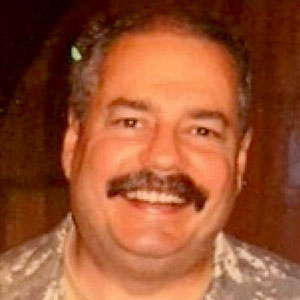 Kevin was a former Special Forces weapons man (MOS 18B, before the 18 series, 11B with Skill Qualification Indicator of S). His focus was on weapons: their history, effects and employment. He started WeaponsMan.com in 2011 and operated it until he passed away in 2017. His work is being preserved here at the request of his family.