His name is Ryan Montoya, and the mountain tried to kill him. It messed him up, to be sure, but Montoya kept his wits about him, and had a bunch of lucky breaks (and lucky things he didn't break, starting with his neck).
First, we'll let his hometown station, KRCR-TV 7, set the stage:
A mountain climber from Butte County [California] survived two days in the snow after falling about 2,000 feet from a mountain summit in Colorado. Doctors in Colorado told his family it's a fall no one would be expected to survive.

Ryan Montoya, 23, of Paradise, is recovering in a Denver hospital. He went missing Sunday while climbing alone trying to summit Pyramid Peak, a 14,000 foot peak near Aspen, Colorado.

via Climber reveals survival tale after 2,000 ft. fall from mountain – KRCR.
Pyramid Peak is located in the Maroon Bells Snowmass Wilderness inside the White River National Forest — not a good place to be down and need help. Its ascent is considered hazardous by mountaineers due to the loose rock and bad footing on the slopes, even though it's not a highly technical climb.
The first thing he had to survive was an out-of-control succession of plunges and slides, interrupted by bone-crushing impacts, down icy slopes on the East side of the peak. And that was just the beginning.
Montoya's mother said he was about 40 feet from the summit when the ice he stepped on collapsed, sending him sliding down the mountain. She shared what he told her about how he survived.
This is a bit atypical, in that Montoya fell approaching the summit. (Falls are more common on the descent from the summit, a disparity that feels to us like 20% biomechanics and 80% complacency).
Also, people who are accustomed to reading about assaults on the 8,000 meter monsters of the Himalayas or the 20,000 footers of the Andes, but who haven't climbed, might be dismissive of a 14,000 foot peak. Don't. At that altitude you are already suffering some effects of hypoxia, and the first thing it affects is your psychology. Much like alcohol intoxication, oxygen deficiency first takes away your judgment about how you are affected. You think you're perfectly fine, but you're already in a cognitive deficit relative to your sea level self.
The weird thing is this: even when you've had a lot of instruction about the physiology, and you know the facts of how it must be affecting you, you retain a strong instinct towards denying it is having any effect on you.
And this is entirely apart from the weather/atmospheric effects of being at that altitude. Even in the tropics, the crown of a 14,000-foot mountain can have snow and conditions like a temperate zone winter, except with higher winds. In the temperate zones, that altitude produces fully-arctic conditions.
So now that we've had a few frightening words about the environment, let's return to Ryan Montoya, whom we'd left at the start of a slide down the face of Pyramid Peak. It has probably taken him longer to fall this far than it has taken you to read this far, but, of course, for him the experience is more… immersive.
Montoya slid an estimated 1,500-2,000 feet down East face of the mountain, later telling his mother he fell long enough "to do a lot of talking, thinking and yelling all the way down."

Once he came to rest in a snow field, he was unable to use his dislocated left elbow. He saw water, pulled out his shovel, and used it as a sled to slide down toward the water.
Good survival move. Human habitations are always begun near waterways and water sources, and build out form there. If a stream is too small or remote to have cabins or settlements, follow it downstream… most streams join a larger one. Keep following the water, and you'll get to help.
Of course, sometimes in the mountains, a stream leads you to a dead-end lake with no outlet.
His stream-following led neither to humans, nor to a dead end lake. Ryan Montoya knew that when night fell, the temperature in the mountains would drop like a rock. He needed shelter… and he had to make it himself.
One-handed. (And as we'll discover, later, one disabled arm was not the extent of his serious injuries by any means).
He survived by making a snow cave with his good hand. He hunkered down overnight Sunday as winds howled around him. He had an emergency bivy sack (lightweight shelter) and had enough fuel to heat snow and make water.
A snow cave is an excellent survival technique. (It's essentially what huskies do, when the sled driver pitches a tent or piles into a cabin). But water is critical, and you can bet that Montoya had perspired heavily during his terrifying series of glissades. So, having that fuel is important. People think that you can just eat ice or snow and let your body melt it. Well, sure you can… if you're not planning to live. (You'll actually lower your core temperature, and lose as much water as you gain, so eating snow is a net loss for survival).
Montoya had been hit with two of the three greatest hazards of sub-8000-meter mountaineering — a fall, and low temperatures. The third was coming: bad weather. (Above 8000 meters, oxygen deprivation's many effects launch it into the position of #1 threat).
On Monday he stayed put because of the inclement weather and he needed rest. That afternoon, he moved  along a creek to stay near water. Before nightfall he made another snow cave and stayed there Monday night.
Good judgment all along the way. That brief paragraph understates the difficulty of what he was doing, but he was doing all he could to improve his odds.
On Tuesday, he got moving again, and made his way along the stream to a road and walked along that until he saw a runner. He yelled at the runner who figured out that Montoya was the climber who had been reported missing.  The runner alerted the search and rescue teams who took Montoya to a nearby rescue station.
Note that it helped that the runner knew someone was missing in his area, and that he passed the word. Imagine if he had finished his run, thinking, "Man, I gotta start eating a healthier breakfast, I just imagined seeing a Sasquatch!" and keeping his sighting to himself. But he was, perhaps not expecting to see Montoya, but alert to the possibility of finding him.
Most of all, Montoya did not quit. It's one of those very simple things that Napoleon warns us are very important — but very difficult.
As the extent of his injuries shows, he could very easily have curled up and died. He took the painful choice to move when it was right (and to hunker down when it was not, in the cold and dark of the night).
Montoya suffered severe frostbite, a broken elbow, and a broken pelvis. The fall even broke a chunk out of his helmet. He is being treated at University Hospital in Denver for frostbite to his right hand. They are trying to prevent him from losing his fingers after his glove got wet and froze.
Bad news for Montoya, if the fingers fully froze he's probably going to lose them. Good news: with all ten fingers, only five, or some number in between, he's still going to be the bold and gutsy young man who nearly summited Pyramid — and who survived a half-mile uncontrolled descent (and crippling injuries) by strength, will, faith and presence of mind.
Back in climbing days, we disdained a helmet. That the chunk was out of Montoya's helmet and not his head tells us that he was right and we were wrong.
You may never fall off a mountain or ever plan to climb one. But there's a lot to learn from the adventure of Ryan Montoya.
Update: Montoya's Story
He talked to Colorado media and described his fall:
My goggles were all fogged out. So I don't really remember much, except some big drops, and a lot of sliding and some impacts. I think I even started praying at one point. I just wasn't really sure what was going to happen.
The fogged goggles are a normal result of a sudden change in atmospheric pressure, consistent with a fall.
I think at the point, more than any other time, I thought I was going to die.

I couldn't believe I was conscious through the whole thing. Every time I hit something, I'm like, 'I'm still going, it's not over?'

So falling I was feeling like I was going to die. And then after I landed, I was like, 'that's still a pretty good chance.'
He expects to recover and climb again, and he has a new goal: volunteering for a mountain rescue squad, like the ones that came out to search for him.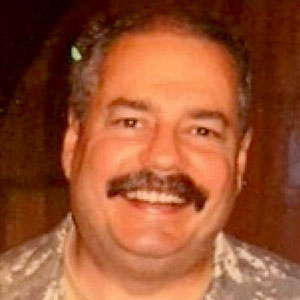 Kevin was a former Special Forces weapons man (MOS 18B, before the 18 series, 11B with Skill Qualification Indicator of S). His focus was on weapons: their history, effects and employment. He started WeaponsMan.com in 2011 and operated it until he passed away in 2017. His work is being preserved here at the request of his family.