If the guy who attacked a citizen and six police officers with a baseball bat takes one lesson away from the experience, that's probably it: don't bring a bat to a gunfight.
But, since he "has a long history of violence and mental illness," he's unlikely to be too receptive to lessons. Even those corrective messages delivered at 1200 feet per second.
Officers say a man later identified as Almed Gebreyhonnes, 27, was acting bizarre and carrying a baseball bat on Candice Court around 8:00pm.

Investigators say the suspect wouldn't follow instructions and came at officers with the baseball bat.

One officer said he used a stun gun to try to subdue Gebreyhonnes but the became even more aggressive and threatened officers with the bat.

Officials say two officers shot the suspect who was wounded and then transported to the hospital in critical but stable condition.

Investigators say Gebreyhonnes was arrested on an outstanding warrant and will be charged additionally with several counts of aggravated assault with a deadly weapon (for the officers and at least one civilian he tried to attack and threatened).

Detective say he has a long history of violence and mental health issues.  It is not clear what caused him to attack at the officers at this time, due to his long history of mental illness.
via Orlando Police Officer shoots man with baseball bat – FOX 35 News Orlando.
When a guy has a "long history" of crimes, you have to wonder what's wrong with our system that we treat each instance of criminal behavior de novo, like it was a first-time prank. At what point is it clear that someone just cannot function in free society? But we still have Baby Duck courts, to whom every offense is like Baby Duck's First Day, and there are no experiences to learn from. 
Whether he's back out in two days, two weeks, or two years, it's sure as sunset that this guy's going to commit violent crime again. It's what he does. If he pulled this kind of recidivism in China, they'd be tissue-typing his organs for imminent redistribution, and who's to say they're wrong? But we're going to let him back out on the street, still nuts, still violent, still unable to do anything in a civilized society except prey on it. He has rights… to the extent that his inevitable future victims do not.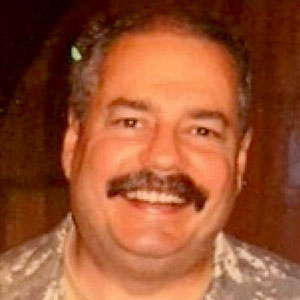 Kevin was a former Special Forces weapons man (MOS 18B, before the 18 series, 11B with Skill Qualification Indicator of S). His focus was on weapons: their history, effects and employment. He started WeaponsMan.com in 2011 and operated it until he passed away in 2017. His work is being preserved here at the request of his family.