Two apartment towers in Seaforth near Liverpool were scheduled to be demolished by explosives at 1000 BST Sunday, 24 April. Churchill House and Montgomery House were identical 15-story, 58-unit buildings and the demolitionist was a professional firm, J. Bryan (Victoria) Ltd of Widnes, England.
At the appointed hour the charges went off in sequence… and nothing else happened.
The BBC has the best video of this at this linked story (we couldn't figure out how to embed it…Britons are certainly getting complexity for their TV taxes, if nothing else).
Engineers checked the buildings and found them, structurally, still sound.
Two hours later, down came Churchill House, unbidden. So much for engineers!
A second attempt to blow Montgomery House on Monday also failed. A third attempt produced some serious structural damage, and one corner of the building came down, the rest of it still stood. We can imagine the shade of Monty, arms akimbo, laughing at the would-be demolitionists. Montgomery, of all generals, would have ensured the operation had been properly prepared for.
It makes one wonder whether demolitions as a practice is quite as scientific as its exponents try to make it sound. We do recall our 12Bs / 18Cs always muttering things that resembled Druidic incantations more than scientific calculations, and always including a factor P (for "Plenty.") Not to get all up in the business of J. Bryan (Victoria) Ltd. but we'd take odds that their demolitionist is not a graduate of an Armed Forces demo school in which the fundamentality of the foundational P Factor is stressed.
The buildings were erected around 1960 (as seems obvious from the names; if they put them up now, they'd be named for pop singers, legendary sheikhs or imams, or maybe the Kray brothers). That means that entropy was already bringing them down day by day, without any needed assist from J. Bryan or Islamic terrorists. It has to have the would-be destroyers a bit red in the face.
Still, our prediction is that by the time you read this, J. Bryan and company will have gone back to the books and redone the demo, this time with the P factor prominent in their calculations.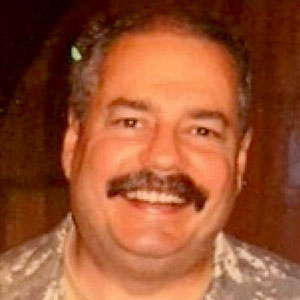 Kevin was a former Special Forces weapons man (MOS 18B, before the 18 series, 11B with Skill Qualification Indicator of S). His focus was on weapons: their history, effects and employment. He started WeaponsMan.com in 2011 and operated it until he passed away in 2017. His work is being preserved here at the request of his family.