Such was a British headline a century ago. after Germany released poison gas on French Algerian troops in May, 1915. But the Hun actually introduced posion gas into warfare 100 years ago today, making today the centenary of WMD.
The BBC has an interesting article with some of the history, as well as some interesting observations on the effectiveness of gas weapons in the Great War. That first introduction on 31 January 1915 was a disappointment to its Trutonic authors, says the Beeb:
As he climbed to the top of the church belfry in Bolimow, west of Warsaw, General Max Hoffman of Germany's Ninth Army was expecting a bird's-eye view of a military breakthrough – and a new chapter in warfare.

The date was 31 January 1915, and he was about to witness the first major gas attack in history.

Gen Hoffman watched as 18,000 gas shells rained down on the Russian lines, each one filled with the chemical xylyl bromide, an early form of tear gas. But the results left him disappointed.

"I had expected much greater results from the employment of this ammunition in – as we then imagined – such large quantities. That the chief effect of the gas was destroyed by great cold was not known at that time."

But the failure at Bolimow proved to be only a temporary setback.

By April, German chemists had tested a method of releasing chlorine gas from pressurised cylinders and thousands of French Algerian troops were smothered in a ghostly green cloud of chlorine at the second Battle of Ypres. With no protection, many died from the agonies of suffocation.
via BBC News – How deadly was the poison gas of WW1?.
The actual effect of the gas was much less than its large presence in the public consciousness of World War I would indicated:
Casualty figures do seem on the face of it, to back up the idea that gas was less deadly than the soldiers' fear of it might suggest.

The total number of British and Empire war deaths caused by gas, according to the Imperial War Museum, was about 6,000 – less than a third of the fatalities suffered by the British on the first day of the Battle of the Somme in 1916. Of the 90,000 soldiers killed by gas on all sides, more than half were Russian, many of whom may not even have been equipped with masks.

Far more soldiers were injured. Some 185,000 British and Empire service personnel were classed as gas casualties – 175,000 of those in the last two years of the war as mustard gas came into use. The overwhelming majority though went on to make good recoveries.

According to the Imperial War Museum, of the roughly 600,000 disability pensions still being paid to British servicemen by 1929, only 1% were being given to those classed as victims of gas.

"There's also an element of gas not showing itself to be decisive, so it's easier to… not have to worry about the expense of training and protection against it – it's just easier if people agree to ban it," says Ian Kikuchi.
In the end, gas was a psychological weapon, but with war gases and gas-countermeasures such as masks and suits equally available to all sides, the prospect of a decisive employment of gas was unlikely. That makes it a little clearer why postwar conventions banned gases.
Gas After the Great War
Gas research continued, and the Germans made numerous interwar breakthroughs, which then inspired British breakthroughs (producing the nerve gases, G- and V-agents respectively). But Germany never used gas in World War II, perhaps because of Hitler's experience being gassed at the Front in the First War, perhaps out of fear that the Allies had equaled German research (they hadn't, until very late). Russia never renounced the use of gas, and used it postwar in various peripheral conflicts (as well as supplying it to numerous client states), but never used it in the Great Patriotic War. Russians, as the Beeb noted, suffered more than anyone from the gas warfare of the First World War.
In World War I, every nation tried to be the one that used a new gas first. In World War II, every nation held its war gases back, to retaliate if someone else did — and no one did. The most serious gas casualties of World War II resulted from an American stockpile aboard ship in the harbor of Bari, Italy, being inadvertently released by a German Ju88 night bomber attack on shipping in the harbor on the night of 2 December 43. One of the 16 sunken ships contained 100 tons of nitrogen mustard, HN (methyl-bis(beta-chloroethyl)amine hydrochloride). The HN was reportedly not in bulk storage, but loaded into M47 series chemical bombs:
Most of the HN burned off, but the part that mixed with bunker oil in the water injured 617-628 men (numbers in sources vary), of whom 83 subsequently died. Ironically, because of HN's effect on lymph nodes and leukocytes, follow-on studies on the Bari bombing survivors were helpful in developing chemotherapy for leukemia, Hodgkin's Disease, and other lymphomas.
War gases (mostly nerve and blood agents) were a critical part of Warsaw Pact and Soviet war plans, and were used widely in Soviet proxy wars, mostly against civilians. The US developed safe-handling binary chemical munitions as a counterweight, but has since destroyed its chemical stockpiles and production capacity.
We've come a long way from the Kaisers 1914 "Devilry."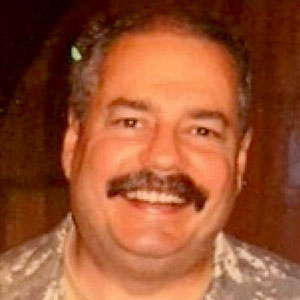 Kevin was a former Special Forces weapons man (MOS 18B, before the 18 series, 11B with Skill Qualification Indicator of S). His focus was on weapons: their history, effects and employment. He started WeaponsMan.com in 2011 and operated it until he passed away in 2017. His work is being preserved here at the request of his family.