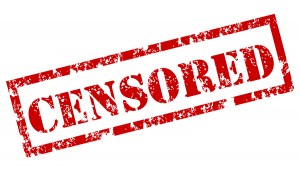 Two stories here show you just how pervasive the use of foul language is in America's most privileged minority: the Criminal-American community.
ITEM: Mothers of the Old South
Criminal investigators were dealing with a tough case. They had a pretty good idea of how the murder happened, but not why or — crucially — by whom.
And then one day, a kid walked into Homicide and told them the whole story. The victim had been arguing with a fellow the kid knew only by street name. The victim used a racial slur. Street Name lost his grip and proceeded to stab, beat and kick the victim until he was tango uniform. The cops pulled Street Name in the computer, put his mug in a lineup, and showed the six-pack to the kid. Boom. They had their motive, and crucially, their perp, nailed down.
"Why did you come down to us?" one of the cops asked, knowing the kid was flying in the face of the "stop snitching" ethos of the streets.
"My momma," the kid said solemnly, "told me to get down here and talk to you motherbleepers."
The motherbleepers were suitably gratified.
ITEM: What the Feds?
You would think that being on parole would chasten the average guy, or, if nothing else, at least teach him that crime doesn't pay for him, regardless of how rewarding it might be for those fortunate enough to have their own Global Initiative. But, being on parole is also a sign of sub-optimal judgment, which can be quite a general failing in that population.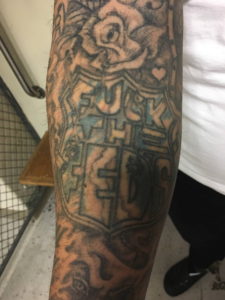 Another sign of sub-optimal judgment is getting tattoos like the one on the right.
And yes, he's in the custody of his beloved Feds. (Beloved? Yeah. He loves them so much, he wants to bleep them). On a parole violation on a Fed sentence for (what else?) gun trafficking.
He's being kept on ice — by Feds, of course — until his date with the judge, after which he will be decanted back into the tender embrace of the Bureau of Prisons. The Federal Bureau of Prisons.
Meanwhile, his tattoo is providing all the various toilers in the vineyards of Federal justice a great deal of entertainment.
Some people serve only as bad examples… others, as objects of mirth. Occasionally someone manages to unify the two possibilities.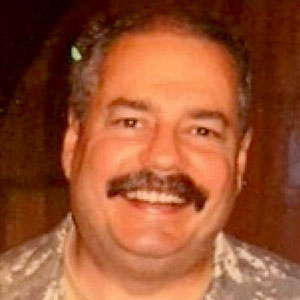 Kevin was a former Special Forces weapons man (MOS 18B, before the 18 series, 11B with Skill Qualification Indicator of S). His focus was on weapons: their history, effects and employment. He started WeaponsMan.com in 2011 and operated it until he passed away in 2017. His work is being preserved here at the request of his family.