What does it take for a cop to get suspended? Well, in the notoriously bad Durham, NC police department (the one which has raised ignoring city crime while hazing Duke students to an art form) it takes salvaging parts from confiscated guns, which courts in the liberal, pointy end of North Carolina once ruled had to be destroyed.
It was widely accepted practice in the past, but it's now a no-no, so an armorer and six officers including two sergeants, a lieutenant, and a captain, have caught suspensions — without pay.
DURHAM (WTVD) — Durham Police Chief Jose Lopez addressed an internal investigation involving several of his officers, some of them high ranking, Friday morning.

ABC11 first learned about the investigation in February. Both current and former employees connected to the department, but not directly involved in the investigation, alleged several officers had sold seized weapons on a popular firearms website frequented by the law enforcement community.

But Lopez said Friday there is no evidence guns or gun parts were sold. He said the investigation did find that department employees and officers kept some gun parts for use on their department-issued and personal weapons.

Lopez said while such activity had been permitted in the past, it is now in violation of a court order that states seized weapons must be destroyed. Lopez said the officers apparently acted with a genuine belief their actions were appropriate, but they should have known the rules.

"I expect this lapse of judgment to be isolated," he said.

Lopez said 11 employees were investigated and seven now face disciplinary action ranging from reprimands to suspensions based on their level of involvement and rank:

Capt. Kevin Cates – suspended

Lt. George Zeipekkis – suspended

Sgt. Nicholas Schneider – suspended

Sgt. Joseph Piatt – suspended

Officer Christopher Wiesemann – suspended

Reserve Officer William Evans –  written reprimand/suspension from off-duty work for one month

Robert Rowley, Armorer – suspended
via Durham police officers punished for gun parts use | abc11.com.
According to further reporting at another station, WRAL, the suspensions were for various lengths of time, Cates's for two duty weeks, 80 hours. (That'll leave a mark on his bank account). And it turns out that the ABC 11 statement above misstates why the gun parts were not supposed to be taken. It was not because the courts ordered the guns destroyed, but because after that court ruling, a new law in NC overrode that decision, requiring jurisdictions, even liberal and anti-gun ones like Durham's, to sell serviceable and legal firearms rather than destroy or keep them.
The officers brought back the parts that they had taken during the course of the investigation. Also, Lopez said that his cops thought they were following the law, as they understood it: the suspensions are for being wrong. 
"While the officers had a genuine belief that their actions were appropriate, that belief was mistaken," he wrote. "I expect better judgment from my officers, especially those in supervisory positions. All involved are otherwise excellent veteran officers and staff with no history of significant disciplinary issues. I expect this lack of judgment to be isolated."
It seems like a rather stiff punishment for errors that are ultimately no harm, no foul.
But an unhealthy PD rots from the head. A Durham detective named Mark Gottlieb was a key participant in the attempted framing of 6 Duke students for rape, and never was disciplined. He retired with full benefits — reportedly with a tax-free disability retirement — and now owns a lawn care company, which seems a bit physical for a disabled guy.
And there apparently are resentments aplenty inside the department — these guys were caught because a fellow cop ratted them out. Must be a fun place to work!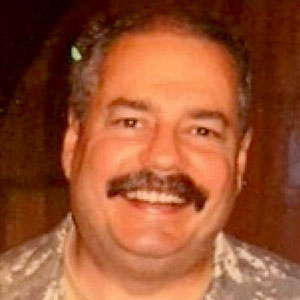 Kevin was a former Special Forces weapons man (MOS 18B, before the 18 series, 11B with Skill Qualification Indicator of S). His focus was on weapons: their history, effects and employment. He started WeaponsMan.com in 2011 and operated it until he passed away in 2017. His work is being preserved here at the request of his family.