This memo's been around as a scanned, non-OCR'd .pdf for a long time. We've OCR'd the PDF, and double-checked the numbers against the original data. The PDF is here:M16 Serial Number List OCR[.pdf].
The complete text is below this editorial comment. We would add the following remarks:
The first few Colt serial numbers (001-100) were toolroom prototypes and mules, and numbers were reused, and some were built on unnumbered receivers. Most of these were destroyed.
The first ~15,000 guns were, as the memo notes, marked as "Armalite AR-15" and these weapons went to the USAF for Security Police use and for testing by the services, including the Project AGILE tests and Vietnam tests by USSF.
The Model 03 Army Rifle was rollmarked XM16E1 until the rifle was type standardized as M16A1 on 28 Feb 1967. (The nature of mass production being what it is, this rollmark change took place over a period of months, and is uncorrelated with any physical change to the rifle).
The Model 04 Air Force Rifle is rollmarked M16.
The 10,000 guns in the 900k range are believed to include most experimental GX guns and all XM177/E1/E2 guns. We have observed GX's outside this range. GX's are tool-room prototypes with a four digit number which is reportedly their master drawing. We believe that there are multiple GXs with the same number. There are also GXs that also have a serial number as well as the GX number. A lot of the GXs have serial numbers in the 14xxx range. Prior to 1969 some mil experimentals were made with no serial numbers, and there are duplicate serial numbers in this area as well.
The British contract guns were originally intended for special operations forces including the SAS and SBS.
The number that Mr Northrop did not calculate, total military Colt AR-15s and M16splus AR-15 SP1 Sporters to the date of whenever his data cutoff was, comes to 2,778,586.
We hope this document is of use to collectors and historians. For a look at a serial number list that draws on multiple sources, see this thread at ARFCOM.-Eds.
To: W. H. Craven
From:  B. Northrop
Subject: M16 Serial Numbers
Date: February 2, 1973
In December of 1960 we started roll marking AR15 rifles. The following is a general breakdown by serial number of major types model 03, 04, SMG, model 613 and Lebanon rifles.
Starting S/N 101 through 14,484. For General Curtis LeMay (AR15).
14,500 through 14,916 for S.A.W.S. Contract (AR15)
15,000 through 99,999 for Air Force — Model 04
100,000 through 199,999 for Army — Model 03
200,000 through 202,426 for British Contract
202,447 through 379,353 for Air Force — Model 03
400,000 through 407,297 for Air Force — Model 03
500,001 through 701,100 for Army — Model 04
703,278 through 749,999 for Army — Model 04
750,000 through 752,443 for Heavy Barrel Assault
760,001 through 899,999 for Army — Model 03
900,000 through 909,999 for Commando SMG
910,000 through 1,999,999 for Army — Model 03
4,000,001 through 4,060,000 for Air Force — Model 04
4,060,001 through 4,221,800 for Army — Model 03
4,221,801 through 4,265,400 for Air Force — Model 04
4,285,401 through 4,521,000 for Army — Model 03
4,521,001 through 4,521,850 for Air Force — Model 04
4,521,851 through 4,638,400 for Army — Model 03
4,638,401 through 4,643,400 Model 613 for Malasia (5000)
4,643,401 through 4,701,400 for Army — Model 03
4,701,401 through 4,701,900. for Model 613 Commd (500)
4.781,001 through 4,844,400 for Army — Model 03
4,844,401 through 4,849,400 Model 613 for Taiwan (5000)
4,849,401 through 4,926,00 for Army — Model 03
4,926,001 through 4,928,00 Model 613 for Phillipines (2000)
4,928,000 through 4,936,400 — Model 03 Army
Serial numbers 2,000,000 – 2,999,999 were set aside for Harrington & Richardson. This company produced approximately 240,000 guns, serial numbers 2,000,000 – 2,240,000.
Serial numbers 3,000,000 – 3,999,999 were reserved for General Motors, Hydromatic Division. They produced approximately 480,000 rifles, serial numbers 3,000,000 – 3,480,000.
Colt Summary:
Model 03 Army
2,300,171
Model04 Air Force
394,855
British
2,427
AR15 (Early)
14,801
Model 613
12,500
Commando SMG
10,000
Lebanon
14,014
Others (approx.)
1,600
Heavy Barrel
2,444
Total (mil)
2,752,812
Sporters
25,774
B. Northrop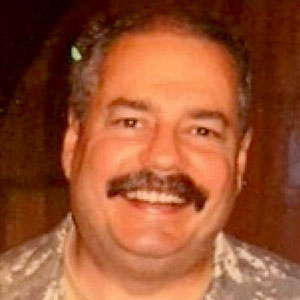 Kevin was a former Special Forces weapons man (MOS 18B, before the 18 series, 11B with Skill Qualification Indicator of S). His focus was on weapons: their history, effects and employment. He started WeaponsMan.com in 2011 and operated it until he passed away in 2017. His work is being preserved here at the request of his family.