Ladies and gents, especially our Centennial State readers, here's the latest from Magpul:
ATTENTION COLORADO!

Come on out and join the festivities at Infinity Park in Glendale, CO, this Saturday, June 29, celebrating FREEDOM on the last weekend before the unconstitutional mag ban takes effect, and get your last shot at purchasing PMAGs. We'll be there, and we've ponied up a LOT of PMAGs. First 1500 through the gate get a Boulder Airlift or Free CO PMAG FREE! Food, live music, and a helo-borne aerial delivery of PMAGs. Proceeds from mag sales go towards the legislative and legal fight for 2A rights in CO. Get tickets and pre-purchase PMAGs at:
So what's the deal on "Free Colorado"?
"GLENDALE— Saturday, June 29th, Free Colorado, a non-profit organization advocating for the rights of gun owners, will host "A Farewell to Arms" Freedom Festival. This event marks Coloradans' last chance to celebrate the ability to own standard capacity magazines prior to new Colorado laws taking effect on July 1st.

The first 1500 attendees through the gate over the age of 18 will receive a free Magpul Gen M2 MOE 30rd magazine featuring either the Free Colorado or Boulder Airlift design, courtesy of Magpul Industries Corp. Tickets for attendees and magazines can be pre-purchased online at www.freecolorado.net."
We wonder if, some time in the far future, the Free Colorado and Boulder Airlift mags will be collectors' items. We can't be sure that will happen, but it might. We are far more confident that Coloradans will be relieved of some of the most onerous aspects of the Hickenlooper legacy, in much the same way that Hick himself is relieved of his post-gubernatorial political career (instead of the higher office he craves, he seems resigned to pimping himself out as a lawyer/lobbyist or begging the President for a sinecure. Repeat after us: Awwwwww).
(Incidentally, both of the Colorado Pmags are out of stock at the moment at MagPul's store, but part of the proceeds supports their efforts to restore the rights of free men to Coloradans).
Anyway, it should be a fun time, and a chance to connect with kindred souls.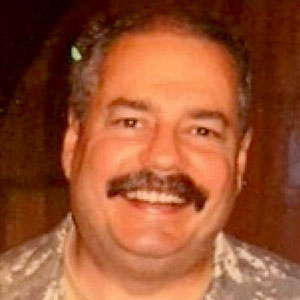 Kevin was a former Special Forces weapons man (MOS 18B, before the 18 series, 11B with Skill Qualification Indicator of S). His focus was on weapons: their history, effects and employment. He started WeaponsMan.com in 2011 and operated it until he passed away in 2017. His work is being preserved here at the request of his family.