Zach Peters used this AR15A2 or clone rifle to defend himself, his father and their home from three armed home invaders, in the unincorporated outskirts of Broken Arrow, Oklahoma (a Tulsa suburb), on 27 March.
(Previous WeaponsMan coverage: They Brought Brass Knuckles, Knife to a Gun Fight (28 Mar 17); Broken Arrow OK Follow-up: Home Invasion as "Bad Decision." (31 Mar 17).)
After an investigation, county police and prosecutors have termed it a good shoot, and announced that Peters will face no charges. The robbers' accomplice, Elizabeth "Liz" Rodriguez, will still face a half-dozen charges including three counts of felony murder for the foreseeable deaths of her partners in their mutual criminal enterprise.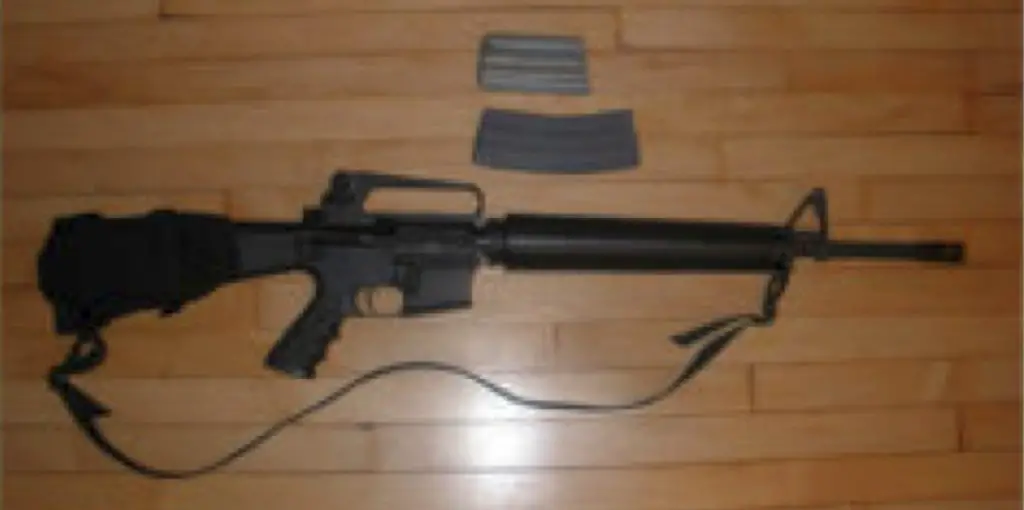 The Wagoner County Sheriff's Office and the District Attorney's Office held a joint press conference on Monday and updated the press about the investigation and pending charges stemming from the deadly home invasion that happened in Broken Arrow, Oklahoma last week that left three teenage suspects dead and one in custody.

"We support of our citizens… the right to bear arms, and to defend their homes in this county. And in this such case, we feel strongly that that's what took place here." Sheriff Elliot said.

The shooting left three young men dead. The men had broken into a home outside of Tulsa on Monday March 27. They first burglarized the home on that morning, and then returned to the home a second time. The second break in ended when they woke up the homeowner, 23-year-old son, Zach Peters.
This is a new version of the story of the crime, but it was the story that Sheriff Chris Elliot told at the press conference, based on his department's information. Rodriguez has said that they loaded up loot from the garage after breaking in there, and then the men went around to break in the sliding patio door in back.
Rodriguez believed that there were expensive items in the house, according to a witness Elliot chose not to name "because of an ongoing investigation."
The intruders have been identified as Maxwell Cook, 19, Jacob Redfern, 17, and Jaykob Woodriff, 16. The intruders were wearing masks, and one was armed with a knife and another was carrying brass knuckles.
These names have been spelled several different ways. Two of them were shot dead in the kitchen, and one was shot there and one, believed to be Jacob Redfern or Redfearn,  collapsed on his accomplice's getaway car and died.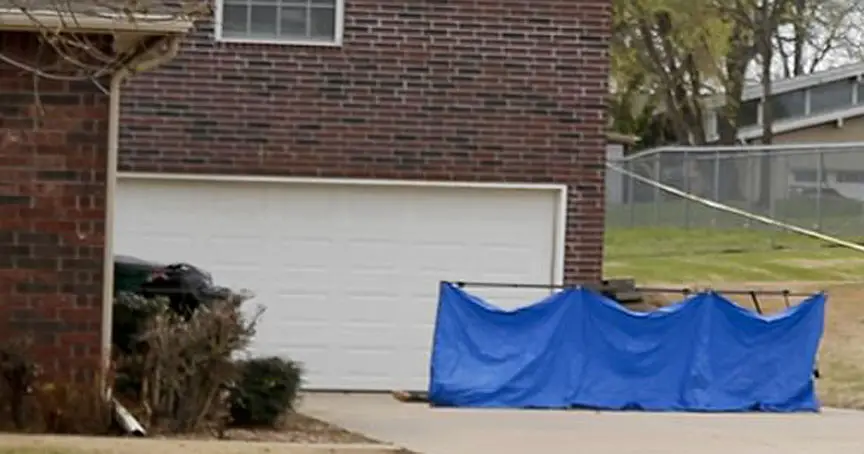 Four minutes after Zachary Peters's 911 call, the Wagoner County SD was on the scene; Broken Arrow city police responded at the same time and assisted. The three criminals were beyond medical intervention.
"It is the opinion of this office that Zachary Peters acted justifiably and in accordance with his rights as an Oklahoma citizen when he used deadly force to defend his home from the … burglary perpetrated by (the three decedents), and allegedly by Elizabeth Rodriguez," First DA Jack Thorpe said. Thorpe also expressed the condolences of the DA's office and law enforcement to the families of the dead, stressing that his sympathy was for the criminals' families, not the late unlamenteds themselves.
We note that one of our readers, an attorney, reviewed OK's felony murder jury instructions and thinks that these murder charges might not stick. It may be that Thorpe and Elliot are overcharging Rodriguez a bit. If so, they're sending a message to the Tulsa criminal community.
Rodriguez has also admitted that the four had robbed many other homes — and expressed anger that Peters dared to be home, and was such a bum as to shoot her friends rather, apparently, than letting them beat or kill him. 
Not how the world works, kid.
"I won't take responsibility for the murders, I won't. I feel guilty, but I don't feel responsible," Rodriguez said in an interview with ABC's "World News Tonight with David Muir."
This appears to have been a local TV interview that was then "nationalized" by dubbing Muir's studio questions over the no-name local reporter's on the scene.
"I know what we did was stupid and wrong," she said. "I don't blame him… I understand why he did what he did. I mean, I do to an extent."

Police say that Rodriguez planned the burglary, drove the three men to the house, and waited outside to drive them away. Rodriguez is believed to have made deliveries to the house, and knew the homeowner by name.
Deliveries of what, they don't say.
District Attorney Jack Thorpe intends to see that Rodriguez does take responsibility for the deaths of the three men. And his office will not press charges against Zach Peters. When asked if that decision not to prosecute Peters was difficult, he said no. He described it as clear cut.
via Police Announce Fate Of Homeowner's Son Who Killed 3 Home Invaders With AR-15 | Tribunist.
The press, who appear to sympathize entirely with the late unlamented Wealth Redistribution Technicians, don't seem to grasp that an OK county is not going to back the criminals and charge the victims like a New York City DA would.
Andrew Branca would advise a potential self defender to "know the law so you're hard to convict." As Andrew explains it, the law comprises the black-letter statutes, but also court decisions and model jury instructions; over time, these always introduce subtle changes, and sometimes gross ones: they can even twist the law as practiced to the polar opposite of what the plain wording of the law says. We would add to his three legs of the pedestal that holds up the Scales of Justice for a home or self defender a fourth: the political. The political climate of a jurisdiction (NYC versus exurban Tulsa), and even the political ambitions of a given prosecutor (does the name Angela Corey ring any bells?) can give an extralegal twist to a legal proceeding.
Andrew, a lawyer who, in our opinion, loves the orderly and just administration of the law, may not incline to recognize these randomizing factors (after all, they take control out of the hands of a lawyer and client). But we're not really free men until a Zach Peters can save his life in New York (or Newark, or Boston, or…) as readily as he can in freedom-loving Oklahoma.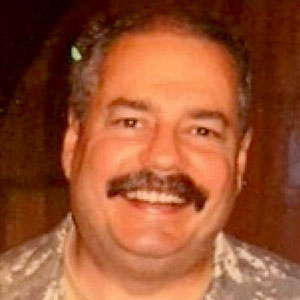 Kevin was a former Special Forces weapons man (MOS 18B, before the 18 series, 11B with Skill Qualification Indicator of S). His focus was on weapons: their history, effects and employment. He started WeaponsMan.com in 2011 and operated it until he passed away in 2017. His work is being preserved here at the request of his family.