Here's a Chiappa Rhino 2000DS revolver that has more or less reverted to kit form, kinetically.
Now, you may have seen this before (about a quarter-million people have looked at the original post on Imgur as of now).
Poster saith (on Reddit):
This is a friend of a friend occurrence. This is what they told me: New gun and factory ammo at the range. They fired approximately 70 rounds when this happened. It blew the pad off his index finger. They just finished reconstructive surgery. I'm assuming it was caused by a squib. I'll post more when I learn more.

…

And now the money shot…
We've got the missing finger for you, after the jump for the squeamish among ye.
No sweat, that'll buff right out. You can continue shooting but might have to promote your middle finger to trigger.
Shooter claims it was new gun and factory ammo. Original poster may be backing away from that claim:
It happened yesterday so I don't have a ton of information. They told me it was "just" the pad and they grafted skin … to rebuild it.

Not sure about the ammo. His cousin thought it was factory loads. This happened yesterday so facts are few and far between.
It's interesting, looking at the detritus of the gun, that the frame is shattered (casting, or sintered alloy, perhaps) but the steel cylinder seems fine. Squib followed by live round? For a squib to lodge in that snubby barrel, it would probably be a zero-powder load. Here's a discussion from comments:
[–]saka07 Saw the pic with the missing finger pad. Is the barrel at the 6 o'clock position the reason for his finger injury? Seems that kabooms with most other revolvers and even automatics shooters only end up with superficial burns.

Is the barrel at the 6 o'clock position the reason for his finger injury?

Yep. With other revolver kB!s the topstrap blows off. Since this fires from six o'clock, all that force is directed downward instead, right on top of the shooter's finger.

If you look it did fail at the top strap. The gun is designed with a thinner top strap. The problem is that the gun also failed at the point where the trigger comes through the frame. That part is bent out, meaning it rotated there. You can also see the compression failure at the trigger guard. He most likely got hit with one of these broken pieces.

[–]freckleonmyshmekel[S]  (original poster) 

[Bleeep] me running. Not a well thought out design if you ask me.
It's not that the design isn't well thought out, it's just that there's a different failure mode, and that's a tradeoff against the benefits of the lower barrel — reduced perceived recoil, and much reduced muzzle rise, compared to a conventional wheelgun.
In any event, it's a reminder of the increased risk to ones had of a revolver with the barrel at 6 o'clock in the Rhino, Mateba, etc. style.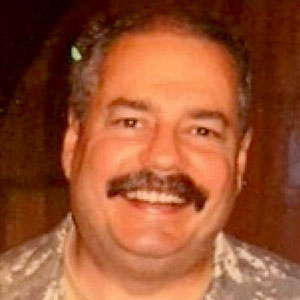 Kevin was a former Special Forces weapons man (MOS 18B, before the 18 series, 11B with Skill Qualification Indicator of S). His focus was on weapons: their history, effects and employment. He started WeaponsMan.com in 2011 and operated it until he passed away in 2017. His work is being preserved here at the request of his family.