This guy seems to shop at al-Bubba the gunsmith: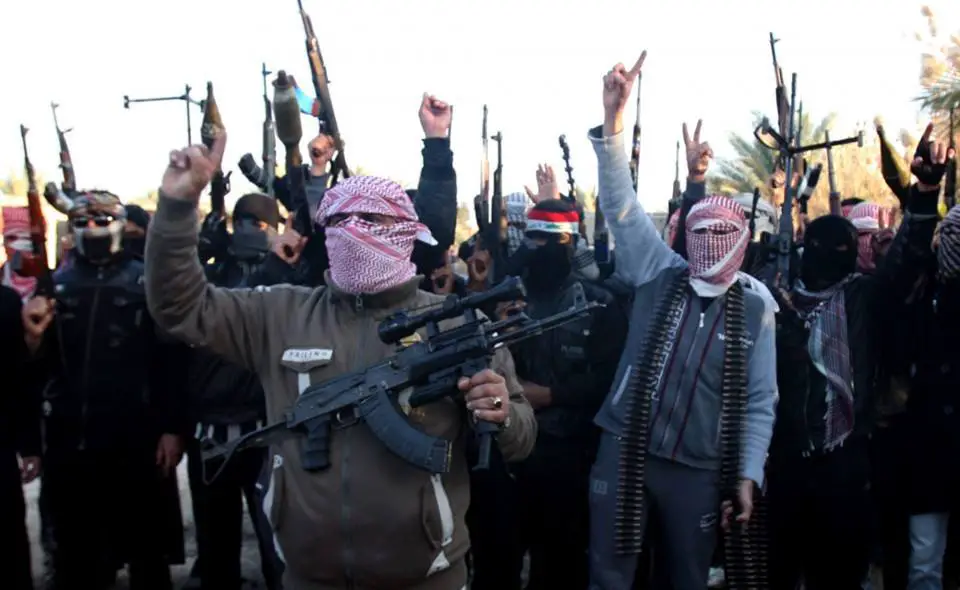 These ISIL imb-isils are answering the shouted question, "How many brain cells have you got?" Note the cat in the second line with two fingers, and the guy in the back, behind the clown with the Syrian-flag headband, holding up all five fingers? They're the brains of this outfit.
But Bubba is their armorer. Putting the scope where the rail is, not where the scope needs to be, is a bit like the drunk who was looking for his car keys a couple of blocks from where he lost them, "because there's a streetlight here!" Let's zoom in a little closer on this lash-up, because the picture's kind of dark. We'll lighten it with an Auto Levels tool and see if that helps the Bubba job stand out (it embiggens, but has lousy resolution).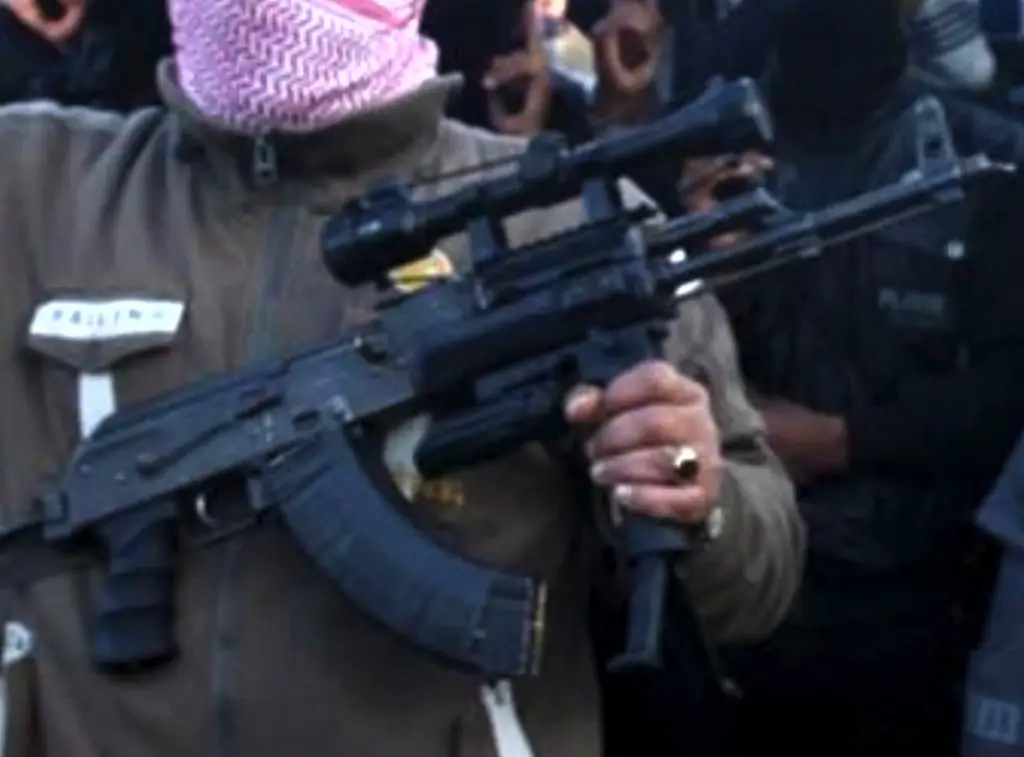 The scope is on a who-needs-a-jeezly-cheekweld height mount, and seems to be mounted at an angle to the bore better measured in degrees than in Minutes of Angle or Miliradians. But wait, what's that opposite the scope?
Why, yes, it is two fore-grips, because Allah helps those who keep a grip, evidently. The clown is gripping a Grip-pod, and right behind it there's a folding grip, which looks to us like the Command Arms product. (Funny. Grip-pod doesn't list ISIL when they mention "Who Uses Grip-Pod". We thought "there is no such thing as bad publicity!")
And, of course, for extra Tactical Operator fetish points, al-Bozo here is pulling the old two-magazines-and-electrical-tape spare ammo storage trick. Somewhere, Gecko45 just had a nocturnal emission.
This Arab assclown is undoubtedly more of a threat to himself and those around him than he is to any enemy other than an unarmed child, but then, that's the history of Arab arms in a nutshell, isn't it?
Despite that, these inept brain-deads have been beating, defeating, hell, clobbering, the guys that were well disposed to us in particular and to civilization in general. We live in interesting times.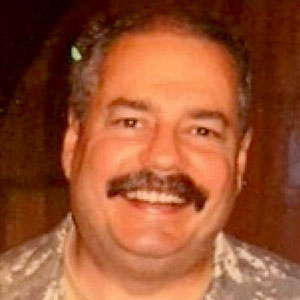 Kevin was a former Special Forces weapons man (MOS 18B, before the 18 series, 11B with Skill Qualification Indicator of S). His focus was on weapons: their history, effects and employment. He started WeaponsMan.com in 2011 and operated it until he passed away in 2017. His work is being preserved here at the request of his family.