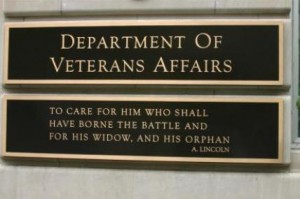 ITEM: Veterans have charged that in Colorado, too, the notorious practice of secret waitlists was used by Veterans Health Administration managers to present a false and misleading picture of the services provided to vets there.  This is identical to the corrupt practice exposed in Phoenix, Arizona, and like the Phoenix case, it was exposed by a whistleblower.
The St.Louis Post-Dispatch:
[Senators] Johnson and Gardner asked for the inquiry after a whistleblower told them the lists were allegedly used at the Denver VA Medical Center and VA health clinics in Colorado Springs and the Denver suburb of Golden.

The inquiry by the VA's inspector general also will look into the whistleblower's allegations that records at the Colorado Springs clinic were falsified after a veteran took his own life while awaiting treatment for post-traumatic stress disorder.

Unofficial or secret lists have been used at VA facilities across the country to hide lengthy delays in care for veterans. Forty veterans died while waiting for appointments at a Phoenix VA hospital.
The reason for the secret waitlists seems to have been to manipulate service metrics and fraudulently claim performance bonuses. Since a job at the Veterans Administration, unlike health care for veterans, is an entitlement prized in Washington, no one has been held accountable.
Well, except for the whistleblowers. There's always a handy cross to which they can be nailed.
A similar story ran in the Denver Post.
ITEM: They Leaked to Harm Him, Now they're Sorry-not-Sorry. The Post also had another story recently, about the Denver VA's leak of patient information. The VA, after blowing a vet's information out to hostile media, admitted it in a snide we're-sorry-you're-angry letter from someone with the passive-aggressive name Sallie Houser-Hanfelder.
Houser-Hanfelder, director of VA's Eastern Colorado Health System, said in a two-page letter to Michael Beckley that while his protected health information "was impermissibly disclosed to the news media, resulting in a privacy breach," the misconduct was just a gaffe in paperwork rather than malicious.
The underlying misconduct was, well, misconduct:
VA public affairs officer Daniel Warvi told The Post in June 2014 that Beckley, 70, suffered from what Warvi described as severe mental illness. That came as part of the agency's response to accusations it had mistreated Beckley when he was diagnosed with prostate cancer years earlier.

Beckley said his work as an expert witness in ski-accident lawsuits has nearly dried up.

"As soon as Warvi mentioned mental issues, I was done and that was the end of my career," Beckley said. "They were trying to defend malpractice by the VA by trying to make me look like a nut, and it worked."
It's funny how all this "not malicious" keeps happening to VA whistleblowers and critics, and nothing ever harms a hair on the head (or a buck of the bonus) of the payroll patriots running this thing.
Warvi has not been held responsible. Hoser-Manyletters has not been held responsible. Why would they be? It is the VA: no one is ever held responsible. For anything.
Is it time to disband this thing yet?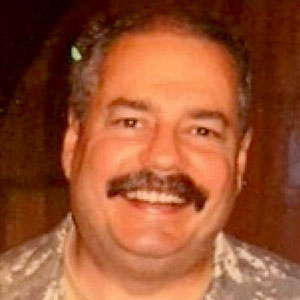 Kevin was a former Special Forces weapons man (MOS 18B, before the 18 series, 11B with Skill Qualification Indicator of S). His focus was on weapons: their history, effects and employment. He started WeaponsMan.com in 2011 and operated it until he passed away in 2017. His work is being preserved here at the request of his family.