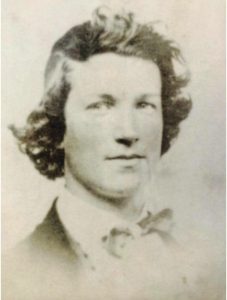 Well, no sooner did we get the story of Col. Edward Cross, when a new newsletter arrives from the legislature's Republicans[.pdf], and bedamned if there isn't another hero, who avenged Cross — and then perished himself.
Following up on last issue's feature regarding Col. Edward H. Cross of the 5th NH Volunteer Regiment (whose portrait can be found on the first floor outside of SH103) Rep. Reed Panasiti of Amherst let us know of another hero of the Battle of Gettysburg who served under Col. Cross, Sergeant Charles Phelps of Amherst.

As written in our previous feature, on July 2nd, 1863 during the early hours of the Battle of Gettysburg, Col. Cross was shot by a Confederate sniper through the abdomen exiting near his spine mortally wounding him.

After seeing his commander fall to a Confederate sniper's bullet, Sgt. Charles Phelps took careful aim and shot the sniper as he stood up from behind a stone wall, killing him.
This is beginning to sound like an episode of "Spy vs. Spy", isn't it?
Shortly after, however, as the "Fightin' Fifth" retreated to the cover of the woods, Sgt. Phelps was shot in the back, and died later that evening.
Well, that's a heck of a thing.
Sgt. Phelps's remains were sent back to Amherst where he was interred at the Meadowview Cemetery. To this date there is a large marble headstone marking Sgt. Phelps's grave with inscriptions of the 10 battles that he served in during the war. We thank Rep. Panasiti for sharing this interesting piece of NH Civil War history with us and helping us expand upon last weeks "Historical Happenings" segment.
We'll have to go visit Sergeant Phelps one of these days.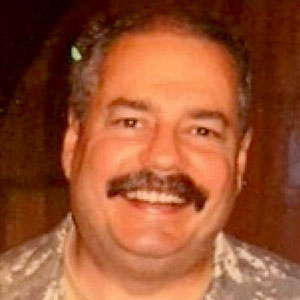 Kevin was a former Special Forces weapons man (MOS 18B, before the 18 series, 11B with Skill Qualification Indicator of S). His focus was on weapons: their history, effects and employment. He started WeaponsMan.com in 2011 and operated it until he passed away in 2017. His work is being preserved here at the request of his family.