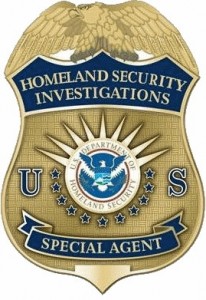 A small local corporation and two of its principals are now felons, thanks to playing fast and loose with export licensing on two aircraft fuel gauges. A long investigation by HSI, ICE and DCIS investigators led to arrests and guilty pleas this month.
Charges were filed on May 14, 2014 alleging that Netria exported aircraft parts to Malaysia without a license from the U.S. Department of State, according to a press release from the Department of Justice.

The investigation into Netria began as a result of an inquiry by Netria to a Department of Homeland Security undercover storefront, with Immigration and Customs Enforcement, Homeland Security Investigations and the Defense Criminal Investigative Service working together.

Evidence gathered established that Netria had exported two Lockheed Martin Fuel Quantity Indicators; items designated "defense articles" on the United States Munitions List in violation of the Arms Export Control Act.
via Netria sentenced on violation of Arms Export Control Act – News – seacoastonline.com – Portsmouth, NH.
The company was sentenced to probation (how does that work? Checking in with your PO has got to be a production!) and fines; the two executives haven't been formally sentenced yet.
As part of their plea agreement, Netria was sentenced to one year of probation and ordered to forfeit $12,560.

In addition, William F. McKone and Raymond L. Southworth, Jr., who comprise the board of directors of Netria, pleaded guilty to one count of violating the AECA.
The offense is a malum prohibitum one and there's no real defense to it; the charged executives of the Netria corporation flew a trial-balloon of "ignorance of the law," but that didn't fly, as they'd had some training on the law's terms.
Selling fuel gages, and even C-130 cargo plane parts, to customers in Malaysia might easily have been licensed, if the real end users were Malaysian. (The problem with this off-the-books stuff is a lot of it goes via shell companies to regimes that are supposed to be laboring under international sanctions. This is one of the ills export licensing is supposed to cure).
The HSI special agents who investigate these cases are former ICE agents, redeployed since the Department has abandoned most enforcement of immigration law.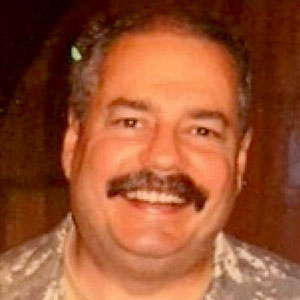 Kevin was a former Special Forces weapons man (MOS 18B, before the 18 series, 11B with Skill Qualification Indicator of S). His focus was on weapons: their history, effects and employment. He started WeaponsMan.com in 2011 and operated it until he passed away in 2017. His work is being preserved here at the request of his family.