Hollywood, FL, 20 April 14 "Cleaning the gun"
So there he was, cleaning his .38, which he dropped. BANG. The press gives him the benefit of a cop-style passive voice: "[T]he firearm dropped to the floor and discharged, hitting the man in the backside." Yep, shot himself in the gluteus, which makes you wonder what his cleaning protocol is. If your gun-cleaning approach has potential to shoot yourself in the rear end, you need a new approach.
And another one that just "dropped" and "discharged." Geez, what those guns get up to if you don't keep an eye on 'em.
Ormond-by-the-Sea, FL, 22 April 14 "You keep using that word, accident…"
An Ormond-by-the-Sea woman who told neighbors that she shot her husband accidentally, told her mother the shooting occurred when she walked in on her spouse, saw him holding the weapon to his head and tried to wrest it from him.
"He told her he was going to kill himself," Barbara Barrells said Tuesday afternoon outside her daughter's house on Seabreeze Drive. "He had done that before. He was an alcoholic."
If you're going to do weird stuff with guns, you might as well be named Barrells. 
Alcohol plus Gunpowder, plus a Really Stupid Safety Demonstration
The Detroit Free Press has covered this well:
As he stood an arm's length away from his girlfriend in the bedroom of their new home, James Jewell pressed a gun to his temple and pulled the trigger.

The Oakland County Medical Examiner's Office says the 39-year-old committed suicide.

His family disagrees, saying he died in a horrifying mishap when the weapon discharged unexpectedly, during a safety lesson gone wrong. They want his death reclassified as an accident.

Police also have said the shooting was accidental.

"I was there. I know that's not what he wanted to do," said Jennifer Jackson, 36, Jewell's girlfriend of nearly four years.

What Jewell was trying to do, she said, was convince her to keep a gun for her own protection. He meant to show her that guns are safe.
Go Read The Whole Thing™, complete with photos of the grieving girlfriend and, from happier days, the deceased would-be safety instructor — they look like the mugs next door in any working-class neighborhood in America. The beef is that the coroner says it's suicide, and everyone else says it's a stupid accident. A distinction with a very small difference, in terms of the ultimate products of it.
Needless to say, a Safety Demonstration that involves a gun pointed at your temple is never a good idea.
Unintended Consequences always loom large when you're handling guns. You need to keep your wits about you. It is one thing to live in a free country where you can demonstrate gun safety any way you like (or tap a keg on the firing line at an MG shoot, something Small Arms of the World, the website, recalls seeing in the eighties), but far from absolving you of your need to apply common sense, it puts a greater burden upon you. Q.E.D.
Anderson, SC, 14 May 14. When Testing a Bulletproof Vest:
Two things you ought to do: (1) determine conclusively that it is meant to stop bullets, not light fragmentation. You really don't want to get that one wrong. And (2) determine that the person shooting you has the marksmanship skills to hit you in the vest as opposed to, say, in the neck or through the fringes of the thing. Blake Wardell, 26, was a Darwin Award level no-go at this station. His designated shooter, Taylor Kelly, 18, plugged him in the heart. She is charged with involuntary manslaughter.
"Stupid is as stupid does." — Forrest's mama.
UPDATE: It turns out that Kelly is not only stupid, she's real stupid. Cops are now saying she didn't even shoot the guy, a third "friend" did. She stepped up to take the rap for him. Awwww. Ain't that special? Of course, now he's charged with involuntary manslaughter, and she's charged with accessory to involuntary manslaughter.
The family that fails together jails together, we guess. These three are all no-goes at the friend selection station.
Memphis, TN, 20 May 14 "Is that a pistol in your pocket, or did the film excite you?"
We suppose a two-shot .38 derringer is better than no gun at all. And loading just one chamber is better than loading no chambers. Unless you're going to drop the gun and ND in a Victim Disarmament Zone, and right in front of an off-duty cop. D'oh!
Police said [63-year-old George] Gholson took a .38-caliber, two-shot Derringer into a movie theater in east Memphis. The gun, which was loaded with one bullet, fell out of his pants pocket and fired the round.

Police said none of the 18 people in the theater were hit. An off-duty police officer who was in the theater at the time took Gholson into custody.
San Angelo, TX 23 May 14
There was a little too much of the store's namesake at Action Pawn in this West Texas city, when a regular customer retrieved a .45 he'd pawned… and promptly shot himself with it while loading up.
That'll leave a mark.
"He was handling the gun and apparently didn't know that it was loaded. He was handling the gun and it discharged. It was an accidental discharge," Keeling said.

The bullet went through his hand and he was taken to Shannon Medical Center. Sgt. Keeling said the man was in the process of loading the gun before he left the store and accidentally fired it into his hand.

The gun was a .45 caliber handgun. Sgt. Keeling said there was no criminal intent.

The man is 53 years old and a regular customer of Action Pawn. The store will remained closed for the forseeable future to allow staff time to clean up the blood.
That is one of the weaknesses of the 1911 system, in that the safety has to be off to load the firearm. Still, what about the rule that starts, "Never point the firearm…"?
Chicongo, 18 Feb 2009 (hearing 23 May 14) "I feel terrible for my mistake"
How "accidental" this one is depends on your point of view, because the decedent killed herself. But one of the things that cops are not usually eager to talk about to muggles is the way a few cops see "damsel in distress" calls as a chance to… score. Sergeant Steven Lesner met a woman named Catherine Weiland (and got her number) at a domestic disturbance call, and that night met her for booze, TV, and whatever else came up.
"Whatever else came up" was Weiland shooting herself with Lesner's service pistol while he was in the bathroom.
"I urinated. I washed my hands and heard a pop, a bang," Lesner testified.

He said he came out of the bathroom and saw his gun — which he said had been in an ankle holster when he set it down — on Weiland's lap.

"I realized she wasn't moving," Lesner testified. "She looked DOA . . . I saw blood dripping out of her ear. I called 911 immediately."
Weiland was not specifically reported to be suicidal, but testimony suggested that she suffered from bipolar disorder.
Five years after the incident, Lesner's still on the job, and the case is unresolved. The case appears not to have even been investigated until the media got hold of it years later. His attorney insistes that Lesner is "not responsible for her death." He might have a point if he moved the period three words to the left.
Edgewater, FL 27 May 14:  Cop has Negligent Discharge with AR-15
If he was in Ranger Battalion, he'd be dragging his duffel bag across post to a line unit already. But being a cop means never having to say you're sorry, and an Edgewater patrolman was saved by a converging department after he negligently broke a round "while investigating a possible hostage situation."
If there had been a hostage, that probably would have been the end of the hostage, but Officer Butterfingers (he hasn't been named… he's a secret policeman) has a great flimsy excuse: his keychain did it.
Police said an internal investigation found the officer was carrying the rifle while investigating a possible hostage situation on Kumquat Drive when it got caught on a key ring attached to the officer's duty belt and discharged.
Note the passive constructions: "it got caught" and "discharged."
The patrol rifle was pointed toward the ground when a round fired and didn't cause any injuries.
And "a round fired." Ah, those willful rounds!
Police said officers will no longer be permitted to wear key rings on the exterior of their uniform to prevent another accidental shooting.
At least the guy wasn't muzzling anybody when he popped off.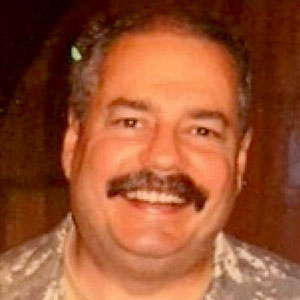 Kevin was a former Special Forces weapons man (MOS 18B, before the 18 series, 11B with Skill Qualification Indicator of S). His focus was on weapons: their history, effects and employment. He started WeaponsMan.com in 2011 and operated it until he passed away in 2017. His work is being preserved here at the request of his family.