In Marion, Kansas a precocious child combined with a badly-stored handgun to give everybody a good scare.
According to Marion County Sheriff Rob Craft, the parents of the boy alerted authorities about the incident around 8 p.m. Friday, Nov. 21.

"We were advised they were transporting their 2-year-old son to St. Luke Hospital in Marion," Craft said.

"When officers arrived (at the hospital), they found that the two-year-old had a single 22 caliber gunshot wound to the upper inside arm and rib area."

The investigation, he said, revealed that the child gained access to the handgun being stored in a gun-safe.

While the door was open, and a parent was accessing some of the safe's contents, he said, the child grabbed the barrel of the pistol hanging on a hook inside the safe door.

"While pulling on the barrel of the pistol, it discharged and the bullet struck the child in the upper inner arm, then the rib area," Craft said.
So. The pistol either had no safety (sorry, Glock fans, a "trigger safety" is no safety) or the safety was not on, and it was loaded, and it was hung from a hook by the trigger. There's at least three inflection points where better decisions could have prevented the little guy from shooting himself.
After striking the rib, the bullet fragmented with only a small portion of the fragment entering the child's chest causing minor internal injury.
Fortunately, the kid is going to be okay, the sheriff is not going to charge anybody in what was an accident. This is a good call. Like most accidents, it was preventable and there are lessons learned; like most accidents, nothing would be gained by persecuting people who have already had a lesson they will never forget.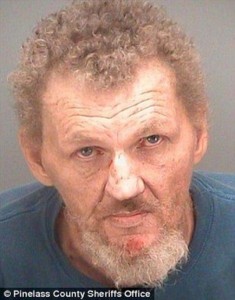 Dennis Eugene Emery, 57, issued that threat to his wife Francisca, pointing a revolver at one of the couple's pets. He was angry because he couldn't find a cigarette lighter, which from the looks of him was not going to be used for cigarettes.
According to the Tampa Bay Times, he cocked the gun when he pointed it at the animal. It was when he went to lower the hammer that instead, he lowered the boom — on his crank-bugged face.
What Emery was doing with a gun was an open question, as he was a career criminal of remarkable versatility. The Times reports:
Emery has had 34 contacts with Pinellas Park police since 2012, the department said. He recently was arrested three times in six days: Oct. 12 for domestic battery; Oct. 15 on charges of aggravated assault and resisting arrest; and Oct. 17 on a charge of leaving the scene of a crash. Those cases were pending at the time of his death.

State records show Emery was convicted of drunken driving in 1977; carrying a concealed weapon in 1978; and disorderly conduct and public intoxication in 1983. He was charged with domestic violence in 2013, but the case was dropped, according to records.
Well, that's only the beginning. The paper also has these recent stories about Emery, who won't be down for breakfast:
A goose hunt turned tragic for a father-son hunting team, after the son apparently shot himself while setting decoys.
On Saturday, it was initially reported that the man may have been shot by his own father, a man in his 70s , but the investigation revealed that the victim died of a single gunshot wound to the head and neck from his own firearm.

According to West Windsor Police, the man and his father were hunting Canada Geese when the accident occurred. The incident occurred around 4:16 p.m. in a patch of woods where the men had Canada geese decoys spread out in front of a blind at the Tindall Farm property at 1201 Old Trenton Road.

Police said that the pair were properly licensed and were the only people in the hunting party. The man's name is being withheld pending notification of next of kin, though they have released information that he was a Chesterfield resident.

"Although incredibly tragic," Lt. Matthew Kemp said in a release. "It is believed that the incident was solely an accident and condolences go out to the family and friends of the victim."
No gun is safe, no matter how familiar, no matter how innocent and pleasant your shooting sport may be. It's a gun, and that means you must never give it an opportunity to take your life. Or it will.
A man suffered minor injuries at the Shoot Straight gun range in Pinellas Park Friday afternoon.

Pinellas Park police said they believe a round discharged in the chamber of a rifle and fragments struck the man in the hand and face. The man said he pushed the bolt forward, heard a bang and felt pain in his hand.
Wonder what he "pushed the bolt forward" with, and against what resistance? It does sound like an out of battery ignition, but you never know with news reports.
If you wonder why ranges where they don't know you treat you like you're going to shoot one of their range officers, or yourself, stories like this are one of the reasons why.
If the ranges where they do know you still treat you that way, maybe your problem isn't stories like this after all.
In Conclusion…
That's enough of these for now. Any more of them would be depressing; never forget to take care out there, and never forget than the people in these stories were just like you. They might even have been just as safety conscious, except for that one time. And that was all it took.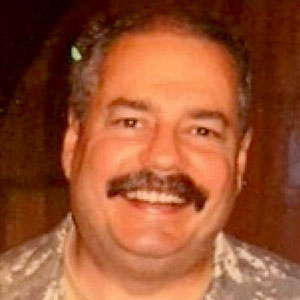 Kevin was a former Special Forces weapons man (MOS 18B, before the 18 series, 11B with Skill Qualification Indicator of S). His focus was on weapons: their history, effects and employment. He started WeaponsMan.com in 2011 and operated it until he passed away in 2017. His work is being preserved here at the request of his family.