The forgotten TV show Hee-Haw was a Hollywood idea of the entertainment country hayseeds might like, and its symbol was a braying jackass. "Yee-Haw" is what we call all the schadenfreude about the indictment of San Francisco anti-gun extremist, and simultaneously, wannabe gun-runner Leland Y. Yee. There's this, from Yee's onetime punchbag, the CalGuns Foundation:
Heh. And then there's the mock business card that's going around:
The funniest bit of that: it's all basically true, at least if we believe the 137-page criminal complaint. There are some gems in there, too.
One of the Chinese Tongs with which Yee appears to be associated is named… Hop Sing. We are not making this up, it's on page 4 of the complaint. There's also a Hop Sing gang with some 300 members which is different from the Hop Sing Tong, which is different from the Triads, but the Venn diagrams seem to overlap a lot. Reading this stuff is like being ripped out of one's comfortable country life and deposited into the middle of a Hong Kong Kung-fu movie. Hiiyaaah! (Whack!)
Yee's money launderer in the conspiracy, one Kevin Siu aka Dragon Tin Loong Siu, has a criminal record — for prostitution. Well, it is San Francisco. Our take: he'll be the guy who flips and cooperated. After all, it's not very far from selling his @$$ to make money for Yee to selling out Yee to save his @$$.
What's with the Dragon thing anyway? Is it a Bruce Lee thing, or a throwback to the KKK?
While some of the charged conspirators, like Yee, had no priors, quite a number of them have long records, and several are now charged as felons in possesson of firearms.
One of the charged individuals, Raymond Chow, admitted to shipping military-grade tungsten from the US to China, in addition to all the weapons-smuggling (most of which was promises to get military weapons from overseas for Domestic moslem terrorists) and money-laundering.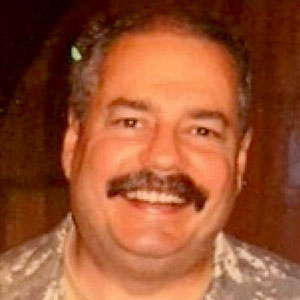 Kevin was a former Special Forces weapons man (MOS 18B, before the 18 series, 11B with Skill Qualification Indicator of S). His focus was on weapons: their history, effects and employment. He started WeaponsMan.com in 2011 and operated it until he passed away in 2017. His work is being preserved here at the request of his family.