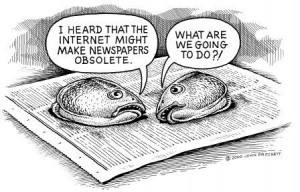 An elite New England prep school is where successful men send their weak, effete sons to develop an aesthetic approach to coasting through life. And it's where the Times's loathing of soldiers and Marines comes from.
This forgotten anecdote from 1999 demonstrates where the rot at the Times comes from: straight down from its inherited, nepotistic head.
Sulzberger, nicknamed "Pinch" (in comparison to his Times predecessor and father, Arthur "Punch" Sulzberger), traveled a familiar path for the children of the Eastern elite in the 1960s and 1970s:

"He had been something of a political activist in high school — he had been suspended briefly from Browning for trying to organize a shutdown of the school following the National Guard's shooting of students at Kent State — and at Tufts he eagerly embraced the antiwar movement. His first arrest for civil disobedience took place outside the Raytheon Company, a defense and space contractor; there, dressed in an old Marine jacket of Punch's, he joined other demonstrators who were blocking the entrance to the company's gates. He was soon arrested again, in an antiwar sit-in at the J.F.K. Federal Building in Boston.
Why wasn't he subject to the draft? Well, he was rich, Jewish, cowardly, and from New York, a demographic that found ways to manipulate the system to send poor, goyish, brave, flyover-country kids in their place. (Meanwhile, there were other rich, Jewish, New York kids who volunteered: they were missing the most defining component of young Sulzberger's make-up, "cowardly"). His cowardice extended far beyond not wanting to risk death or injury in a war; it was moral as well as physical. Not for him was resisting the draft; serious civil disobedience has consequences beyond a radical-chic-authenticity-polishing disorderly-person arrest, and principled draft resisters went to prison. Unprincipled, cowardly draft evaders walked free, comfortable in the knowledge that someone else was at war in their place. And contemptuous of that chump, whoever he might be.
"Punch had shown little reaction after the first arrest, but when he got word of the second one he flew to Boston. Over dinner, he asked his son why he was involved with the protests and what kind of behavior the family might expect of him in the future. Arthur assured his father he was not planning on a career of getting himself arrested. After dinner, as the two men walked in the Boston Common, Punch asked what his son later characterized as 'the dumbest question I've ever heard in my life': 'If a young American soldier comes upon a young North Vietnamese soldier, which one do you want to see get shot?' Arthur answered, 'I would want to see the American get shot.'"
There you have it — the morals and values of the New York Times. This despicable whelp not only reveled in American deaths, he though that seeing it any other way — as his father, a veteran unlike him, did — was "dumb."
via CyberAlert — 08/11/1999 — "Pious, Sex-Crazed" Starr; Pinch Favored U.S. Deaths | Media Research Center.
Remember, many of the Vietnam War protesters, including the entire Baby Boomer staff of the Times, were never against the war. They were against victory. They were on the other side.
And you see the same behavior from them today in reference to Iraq, Afghanistan, Syria, you name it. And you wonder why? They hate you. They want you dead. It comes from the very top, where a self-loathing rich kid enjoys almost immeasurable wealth, whilst knowing in his weak, crabbed and corrupt soul that he did nothing for it and is not worthy of it.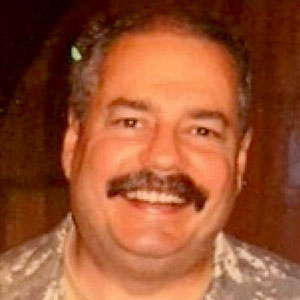 Kevin was a former Special Forces weapons man (MOS 18B, before the 18 series, 11B with Skill Qualification Indicator of S). His focus was on weapons: their history, effects and employment. He started WeaponsMan.com in 2011 and operated it until he passed away in 2017. His work is being preserved here at the request of his family.