Soldier Systems Daily has one answer. This guy:
"This guy" is COL Robert Mortlock, a guy who hasn't been with troops in 20 years, and then was a platoon leader in a chemical battalion in Germany. (He did have a company command, but of support troops pampering the caddidiots at West Point). He subsequently became an acquisitions officer, where he's worked just about exclusively on failed big-ticket programs: several schedule-an-invention missiles, and the everything-but-the-kitchen-sink Future Combat System. These were ill-conceived and badly-managed programs that turned entire 463L pallets of money into vaporware.
Now he's brought those same skills to bear on the camouflage program, and what we've got is a massive, one-size-fits-all, four-hundred-moving-parts boondoggle, with an earmark for every congressional district and a bonus for every beltway bandit, and nothing for the combat troops but another screwing and a chance to go to war in the abominable day-glo ACU.
They already have a perfectly good camouflage pattern, OCP, or Crye Multicam. The principal problem, for a Beltway guy, is there's too little growth, graft, and gratification in it; last year, Crye was willing to sign off a license for under $700,000. And this was after a four-phase competition which Crye Multicam won. If the Army wanted unlimited rights to modify the pattern, which it did, the cost went up substantially (to over $20 million)… but that was less by far than the hundreds of millions spent in on-again, off-again testing (all of which has confirmed the unsuitability of Universal Camouflage Pattern of the ACU, always the worst pattern tested and much worse than solid colors or any other camouflage), or the $10 Billion squandered procuring UCP uniforms and equipment, all of which expose our troops to detection and fire.
Even the combat-shy Mortlock admits that the troops like OCP/Multicam. Crye explained a few weeks ago to SSD how the Army — which means Mortlock — has been double-dealing with them right along. If you want the whole tragic story of this inept quest for less day-glo camo, read the whole SSD camo category from oldest to newest.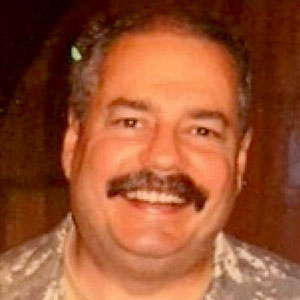 Kevin was a former Special Forces weapons man (MOS 18B, before the 18 series, 11B with Skill Qualification Indicator of S). His focus was on weapons: their history, effects and employment. He started WeaponsMan.com in 2011 and operated it until he passed away in 2017. His work is being preserved here at the request of his family.