Turns out there are some social problems you just can't solve with a gun ban. Case in point:
Amber Ellis was arrested for maiming and assault with a dangerous weapon.
Relatively uncommon, a woman busted for violent crime, but it happens. Was it the ready accessibility of handguns in our trigger-happy society? Read on:
According to the police report, the victim said he and his girlfriend were out drinking and began arguing while walking home "about how needy she had become."  The couple verbally fought in the apartment until the victim told police Ellis stormed off, slamming the bedroom door.
So far this doesn't sound that unfamiliar. Most couples have had arguments. But most arguments don't go here: 
Police say the victim fell asleep on the couch only to wake up to find Ellis "biting his (penis) off."
Even with the implication that Judgment Juice was a factor, this is pretty outrageous. We've treated women badly enough (or pushed their buttons badly enough, perhaps) to really irritate them, but the closest we got was a redhead throwing things — a rolling pin (that was a 50's-sitcom moment); a rosewood Telecaster (she was a strong girl).
But in the War Between the Sexes, it seems like there ought to be some convention analogous to the Customary International Humanitarian Law proceeding from the 1868 St. Petersburg Declaration, about "the employment of arms which uselessly aggravate the sufferings of… men," or the 1899 and subsequent Hague prohibitions on "methods of warfare of a nature to cause superfluous injury or unnecessary suffering."
The victim told police he fought Ellis off but she hit him in the head with a laptop computer.
That sounds more like our redhead. But even she'd agree that an incisor-applied sex change is some kind of Geneva Relationship Convention violation.
Once hospitalized, the victim received several stitches to the base of his penis and was treated for injuries to his head, face, neck, fingers and knee.
Our guess is that, as word of this gets around, being beaten up and nearly Bradley Manning'd by  his last girl is not going to make him more appealing to the female of the species. For that, he'd have to have beaten her up.
Ellis was taken into custody for an interview and ultimately booked into the Tulsa County Jail.
At that point, about the only thing she could have done that would have done her any good was to clam up and lawyer up. Regardless of what the friendly policeman says, a trip to the station and a chance to tell "your side of the story" is not what it sounds like, it's your opportunity to increase the solidity of their case against you. But we get the impression that Amber was not operating entirely on a solidly rational basis during this misadventure.
Some more details and a video report are available at KRJH, Channel 2, Tulsa, for those inclined to Read The Whole Thing™.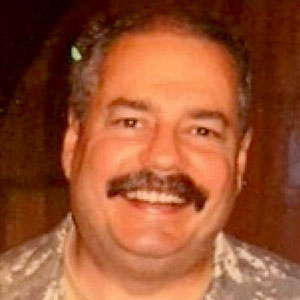 Kevin was a former Special Forces weapons man (MOS 18B, before the 18 series, 11B with Skill Qualification Indicator of S). His focus was on weapons: their history, effects and employment. He started WeaponsMan.com in 2011 and operated it until he passed away in 2017. His work is being preserved here at the request of his family.