Have you ever had a bad date? Look at the bright side: it wasn't as bad as this one.
When your number's up, it's up. Or to put it another way, anything you do can get you killed. Literally anything. Stacia Glenn at the Tacoma (WA) News-Herald:
Pierce County sheriff's detectives on Monday were trying to sort out the details of a first date that ended early Sunday with a Gig Harbor man dead and his date hospitalized in critical condition.

Investigators believe the 47-year-old Port Orchard woman ran over her date, then crashed his truck 15 feet down a Lakebay embankment.

Because of her medical condition, she had not been interviewed, sheriff's spokesman Ed Troyer said.
Hang on. Wait till you see what "her medical condition" is.
The Medical Examiner's Office identified the dead man as Leon Shaw, 53. The News Tribune is not naming the woman because she has not been charged with a crime.

Shaw and his date, who hadn't known each other more than a few hours, allegedly drank quite a bit Saturday night before visiting the home of one of Shaw's friends.

While at the house in the 600 block of Cornwall Road, Key Peninsula North, the couple continued drinking.

The woman asked the friend, who was a tattoo artist, to tattoo her chest.

She and the tattoo artist became intimate while she was getting the tattoo, prompting an argument between her and Shaw, Troyer said. The woman allegedly punched Shaw; he reportedly slapped her.

The woman, wearing only a T-shirt, then fled from the house and started up Shaw's truck, Troyer said. Shaw ran outside to see what his date was doing.

Moments later, Shaw's friend came outside and found him dead in the driveway, Troyer said.

The woman crashed Shaw's truck about one-quarter mile away from the home, Troyer said. She was trapped inside the vehicle when first responders arrived.
via Detectives: Gig Harbor man fatally run over by his date | Crime | The News Tribune.
We just don't know what to say about this, except to note the unsurprising presence of Judgment Juice. And the miraculous presence of a dead guy, despite nobody having a firearm. Unpossible!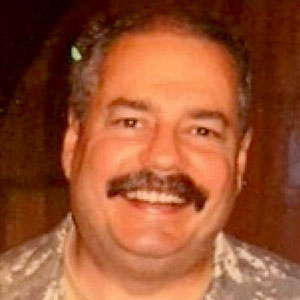 Kevin was a former Special Forces weapons man (MOS 18B, before the 18 series, 11B with Skill Qualification Indicator of S). His focus was on weapons: their history, effects and employment. He started WeaponsMan.com in 2011 and operated it until he passed away in 2017. His work is being preserved here at the request of his family.