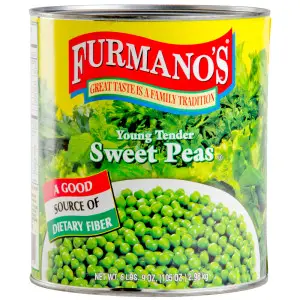 Actually, we don't know for sure they were peas, but canned peas are nasty, school-lunch level stuff, so we're totally prepared to slander them. And the 6+ lb. No. 10 can? Well, it has to have been an assault can, right?
Why this 59-year-old woman took up a can, or cans, of food and used it, or them, to bludgeon her boyfriend into the Choir Invisible is not revealed. Just that she did it, and is sitting in pokey with a reccommendation of $1M bail, awaiting trial for murder.
Linda Clarene Jackson faces one count of murder in connection with the death of 59-year-old David Ruiz, who was found dead Tuesday, June 16, in the 40200 block of 164th Street East.

Jackson allegedly killed Ruiz while he was at her house by bludgeoning him in the head with canned foods, according to Deputy District Attorney Jon Hatami. Details about a possible motive for the killing were not released.

Palmdale Sheriff's Station responded to the area around 1:20 p.m. June 16 regarding a person injured and bleeding, sheriff's officials said. Deputies found a victim bleeding and unresponsive, and the victim was pronounced dead at the scene.

Jackson was arrested around 3:15 p.m. Tuesday and booked at the Lancaster Sheriff's Station around 3:50 a.m. Wednesday, according to LASD inmate records.

The felony complaint filed Thursday alleges Jackson used canned food as a deadly and dangerous weapon and that she was convicted in 2005 for making criminal threats, the prosecutor said.
via AV woman charged with murdering boyfriend with canned foods | The Antelope Valley Times.
As usual, we blame the lack of "commonsense gun laws" like the outright bans the "commonsense gun laws" people advocate, and human depravity, but mostly human depravity.
Oh wait, this murder happened in California, where the "commonsense gun bans" are already in effect. Tough luck being dead, Ruiz, but at least you didn't die of a gunshot wound, and San Franciscans can preen over that. 
Maybe what they really need is a banned on canned foods — especially those deadly #10 assault cans. After all, who needs a can that size?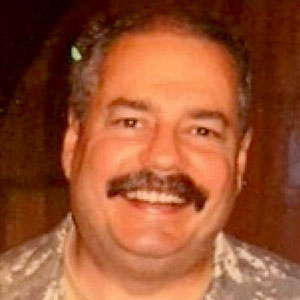 Kevin was a former Special Forces weapons man (MOS 18B, before the 18 series, 11B with Skill Qualification Indicator of S). His focus was on weapons: their history, effects and employment. He started WeaponsMan.com in 2011 and operated it until he passed away in 2017. His work is being preserved here at the request of his family.