Actually, if what the kid said about the guy is true, we kind of can't blame her for going… wait for it… bats. (When the groaning stops, the meat of the story is below).
Thirty-year-old Forsythia Eliese Owen of Englewood told police she killed Denzel Rainey because a child accused Rainey of sexually abusing her. The 42-year-old man was found early Sunday in an alley. Rainey had lacerations to his head and a skull fracture. Both of Rainey's arms, six ribs and his left hand were broken. He died of his injuries later at a hospital.

According to an affidavit obtained by KMGH, Owen described the beating to police and said she went to the alley where he slept and attacked him after learning of the molestation.
via Colorado woman in custody after killing suspected pedophile | Fox News.
Note that this fine upstanding victim was sleeping in an alley, suggesting homelessness, suggesting in turn insanity. What percentage of the homeless ought to be either in prison or in mental institutions? We'd go with 100% there.
If they're going to diddle kids, we figure beating them to death with blunt instruments beats running them through the revolving courthouse door again. Anybody want to bet he has a record?
Rainey's probability of recidivism, unlike what it would be if the courts had their way with him, is now zero.
But wait, it gets better. It turns out Rainey does have a record, but a petty one (DUI, dope possession). It's Batwoman here (Forsythia Owen) who has a substantial and violent record.
An Englewood woman who told police she beat a man to death with a baseball bat because he molested a girl has a history of drug abuse, mental illness and violence, including stabbing a boyfriend in the chest after drugging him when she was 19 years old, court records state.
And she'e been around and around the revolving door:
On Sept. 25, 2002, a then-19-year-old Owen was arrested for stabbing a 30-year-old man she'd been dating for nine months in the chest with a knife at her Denver home, court records show.

Clearly, something else occurred, because Owen later pleaded guilty to felony assault that involved "drugging the victim," court records state.

Owen was initially sentenced to four years of probation in January 2003. But she had her probation revoked 10 months later after she admitted using cocaine, methamphetamine and alcohol in violation of her probation conditions, according to court records.

Owen repeatedly broke requirements that she meet with or call probation officers, gave authorities a fake address and skipped drug tests, court records state. She was kicked out of drug treatment and mental health programs because of "non-compliance" and "minimal progress." One program official wrote that she was "continually high" and "disruptive in the program."

At Urban Peak's Project Star treatment program, Owen was diagnosed with a "mood disorder" and Attention-Deficit/Hyperactivity Disorder. But "staff had difficulty discerning whether her symptoms were a result of substance abuse or from her mental health issues," according to a probation report that recommended revoking her probation.

Owen was resentenced a Denver community corrections program, but she was later rejected from that program, too.

In December 2004, she was resentenced to three years in state prison.
Hey, she only commits a violent assault about once a decade.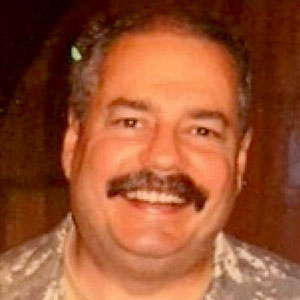 Kevin was a former Special Forces weapons man (MOS 18B, before the 18 series, 11B with Skill Qualification Indicator of S). His focus was on weapons: their history, effects and employment. He started WeaponsMan.com in 2011 and operated it until he passed away in 2017. His work is being preserved here at the request of his family.