If you're the Ohio Highway Patrol, you buy new shotguns. The Dayton Daily News has the full story, which we'll trim down to the facts. The OHP ran into a problem when they were forced to change from the discontinued Crown Victoria to the cramped Dodge Charger. (Having been stuck with a supposedly upscale-trimmed rental Charger that had an interior like a police car, we shudder to think what the interiors of the actual cop cars are like). The problem: their 20″ barreled Remington 870s wouldn't fit. From the point of view of a normal riot shotgun, this thing is a Shriner's clown car.
The answer: because they're a government agency, they don't have to save money and saw off the barrels, they can buy all new 14″ NFA 870s on the taxpayer's dime: 1,483 of them for a total of $645,011. They got $187 each for about 1,000 of the old 870s, which have already been sold off, despite the OHP claiming that that were worn out at 10-15 years old (what? They've been riding around in cop cars for 10 years and probably have under 100 rounds through each one, but they're worn out?). Seriously, OHP spokesman Lt. Anne Ralston said that the old guns were a menace to "officer safety."
They paid about $23k each for the Chargers. The Ohio taxpayers must have bottomless pockets.
The OH Investigative Unit got into the act, too, dumping its "worn out" 12-year-old Mossbergs for Remingtons with an attached light. The OIU is essentially the vice squad, chasing gamblers, pimps and food stamp fraudsters. And these two paragraphs about them teach us one thing, although it's not about the OIU: reporters, and their editors, are functionally innumerate.
The state is also spending $98,980 for 110 shotguns for the Ohio Investigative Unit, which handles complaints and warrants involving liquor control, food stamp benefits, gambling and human trafficking.

Those Remington 870s were more expensive than the patrol's — $1,043 each — because they need additional features such as lights for officers who often do their work in dark places, Andrews said.
Let's run the numbers, shall we? 110 x $1,043.00 = 114,730. That can't be right! 98,980/110 =  $899.82. Hmmm… that isn't what the article says, either. There's only one possible conclusion: Lynn Hulsey of the Dayton Daily News = 4th Grade arithmetic FAILure. (Sure, it's possible that Andrews gave Hulsey bogus numbers, but Hulsey went ahead and printed them).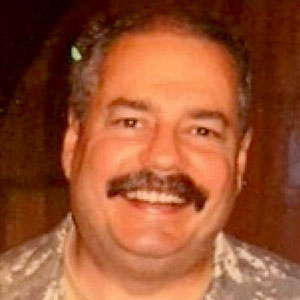 Kevin was a former Special Forces weapons man (MOS 18B, before the 18 series, 11B with Skill Qualification Indicator of S). His focus was on weapons: their history, effects and employment. He started WeaponsMan.com in 2011 and operated it until he passed away in 2017. His work is being preserved here at the request of his family.