In Bulgaria… archaeologists are exhuming centuries old… dead vampires? Well, they're people that someone thought were vampires… judging from their burial with a stake in the heart.
Let's go back to a forgotten era, before vampires became sparkly, and stepped into the role once played by horses in tween girls' fantasies; let's go back even before that, to a time before Bram Stoker wrote Dracula and set the whole "Vampire" thing moving. Apparently, about 900 years ago villagers really believed this stuff, and staked some of the dead through their congealing hearts, like this feeling-no-pain character. The disc about where his ticker used-to-was is the butt end of an iron stake: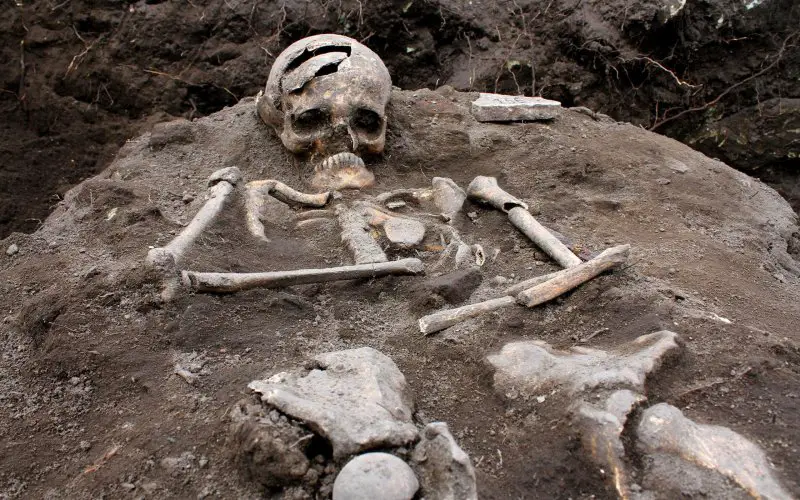 Smithsonian magazine has an entertaining article on him:
Clearly, this man's neighbors did not trust his remains to stay put. As Nikolai Ovcharov, the archeologist in charge of the dig, told the Telegraph: "We have no doubts that once again we're seeing an anti-vampire ritual being carried out." At the time of the man's death, vampires were perceived as a real threat in many Eastern European communities. People who died unusually—from suicide, for example—were sometimes staked to prevent them from coming back from the dead, the Telegraph writes.
Iron stakes and hokey religions are a pretty poor substitute for a blaster by your side, kid.
Of course, we learned of this from a typical Beastweek story, written by a professional, J-School-certified journalist, that passed through "layers and layers of editors," that concludes (emphasis ours):
Little could the New England community ever imagine that 200 years later, vampires would be taking over the entire country—but this time on the silver screen—and that their ancestors would be swarming to get a look at these sultry modern counterparts.
Please explain your meaning of the word, "ancestors." You appear to require its antonym.
Silly English language, it has another word for everything.
Anyway, we'll be thinking of Old Spike tonight as we hand out candy to little vampires, etc. Our neighbors up the street put on a fantastic display of inflatable decorations — giant ghouls and devil dogs and whatnot. That brings all the kids from all over the place, and some of their parents come, apologizing. Why apologize? It's a harmless costume holiday, and in a community  where a median home is around a half-million, nobody needs to whine about buying some extra Reese's Pieces or what have you. (We tend to buy candy that we don't like our ownselves… in the event of leftovers we're less tempted to scarf it all up).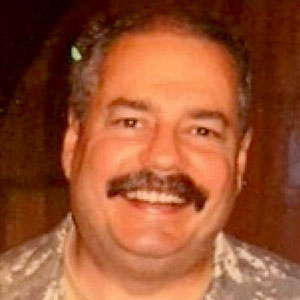 Kevin was a former Special Forces weapons man (MOS 18B, before the 18 series, 11B with Skill Qualification Indicator of S). His focus was on weapons: their history, effects and employment. He started WeaponsMan.com in 2011 and operated it until he passed away in 2017. His work is being preserved here at the request of his family.