Hi, this is Brendan, Hognose's brother.  I wanted to let you know that Hognose is dealing with a serious medical situation and has had to step away from the blog.  He cannot answer email or texts or take calls at this time.
I am not planning to post or moderate comments during this time and I will not be providing details here.
Hognose loves you guys, but I feel certain he would not want all the details of his situation shared with everyone.  However, I do want to reach out to his many friends who know him beyond his status as a blogger, especially anyone who comes here and served with him in the Army or knows him from one of his many other activities over the years.
For that reason, I have set up an email account at [email protected].  Please email to that account if you are a personal friend of Hognose's.  You can prove this by including his first and last name and a detail about how you know each other.  I will write back with more detail.
Please respect his and my wishes and:
Do email hogno[email protected] if you are a personal friend of Hognose.
Do not if you only know him by reading the blog.
Do not try to email, text or call him directly.  I mean, you can, but he won't answer.
Do not comment on this post.  I won't be monitoring comments.
Do keep him in your prayers.  His situation is really quite serious.
If you know other friends of Hognose who may not be WeaponsMan readers, please let them know they can contact me through the email address shown above.
Thanks
Brendan (aka KevsBlogBrother)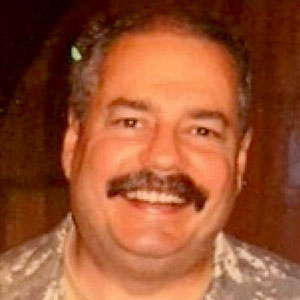 Kevin was a former Special Forces weapons man (MOS 18B, before the 18 series, 11B with Skill Qualification Indicator of S). His focus was on weapons: their history, effects and employment. He started WeaponsMan.com in 2011 and operated it until he passed away in 2017. His work is being preserved here at the request of his family.