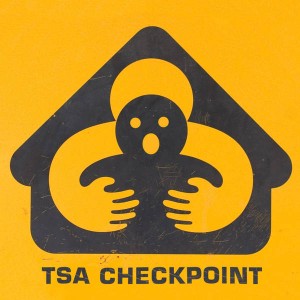 What would a GEICO ad featuring the godawful Transportation Security Administration say? Probably something like this: "If you were a TSA agent, you'd steal stuff and molest people. That's what they do."
That's a pretty good shot at it, as we have documented their normal behavior here over the years. And we continue to believe, based on a mountain of evidence, that no one good, decent, honest, competent, moral, ethical or intelligent has ever been employed at TSA in any capacity whatsoever. Case in point:
A TSA agent is accused of sexually assaulted [sic] a woman at LaGuardia Airport after telling her she needed to be searched in the bathroom.

According to authorities, the suspect was arrested following an investigation of claims by the 22-year-old victim, a college student from Korea.

The victim was in Terminal B at around 8 p.m. Tuesday when she was told by the suspect to go into the bathroom for a search.

Once there, the agent molested her, said police.

After the attack, the victim found witnesses who recognized the suspect. The suspect was wearing a TSA uniform at the time of his arrest and she picked him out a photo array.
via Police say TSA agent molested college student traveling through LaGuardia in airport bathroom | abc7ny.com.
Naturally, TSA officialdom had nothing to say about this, not even the usual banal boilerplate bullshit about "isolated incident" that they issue daily as their mouth-breathing bottom-feeding employees create one "isolated incident" after another.
Don't forget that the only reason this particular TSA rapist is being prosecuted is because the victim went to real law enforcement, not to TSA management, who would have covered the whole thing up, maybe fired the rapist, and not even given him a bad employment reference. Because a TSA job is a form of welfare, an entitlement, and you can't take it away from one of them just for raping somebody! What, have you no heart?
Given the degree to which all TSA personnel are evil, the degree to which all TSA personnel are incompetent turns out to be a good thing.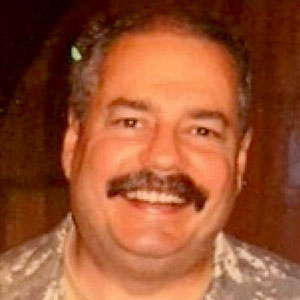 Kevin was a former Special Forces weapons man (MOS 18B, before the 18 series, 11B with Skill Qualification Indicator of S). His focus was on weapons: their history, effects and employment. He started WeaponsMan.com in 2011 and operated it until he passed away in 2017. His work is being preserved here at the request of his family.