Omar Khadr is, nominally, Canadian. The committed al-Qaeda terrorist would tell you, if he were not using his nominal Canadian nationality as a shield to escape consequences for his own criminality, that he's really a citizen of the worldwide ummah and a global Caliphate that doesn't exist yet. But it will as soon as he and his fellow terrorists just murder, enslave, and intimidate those who are not on board with this experiment in social organization.
Khadr was, on January 20, 2009, where he belonged: in prison after killing and wounding American Special Operations soldiers after a feigned surrender. Omar pled guilty — with pride — to five specifications of war crimes. Canadian columnist Ezra Levant has a description of Khadr's capture, in a longer piece on Khadr's condition and connections excerpted from his book:
While Khadr cursed the soldiers with his fading breaths and demanded they make a martyr of him so he could collect his promised reward in the afterlife for dying while murdering a Christian, they acted, instead, only and utterly humanely. At the time, they had no way of knowing that Khadr was a high-value capture, a young man who inherited the networks of his crime family, networks extending all the way to al-Qaeda's most senior figures. They wouldn't have known he was a Canadian citizen. This teenager lying in the middle of an Afghan wasteland certainly wouldn't have looked the part. Complying with his request — to shoot him right there and then, moments after he had blown up Christopher Speer, after he had fought these soldiers so relentlessly in a firefight lasting hours — could have been a very powerful temptation. It must have seemed impossible that anyone would even care. Even just to let him die, to suffocate on his own blood, right there in the Afghan mud, would have been a simple thing to do. It might not even have taken very long for him to succumb to his serious injuries, including two bullets in his thorax.

Instead, U.S. medics rushed to save Omar Khadr's life, providing him critical medical care right there in the field. "We had two medics that day and he killed the first one," Sgt. Layne Morris, who lost his eye when Khadr's al-Qaeda cell attacked him and his fellow troops, told Global News in 2005. "The second one saved his life. He would have bled to death from his injuries in a short amount of time."
While we reccomend you Read the Whole Thing™ at Canada's National Post, we actually recommend you Read The Whole Thing™, Levant's book, The Enemy Within.
Layne Morris was a Special Forces soldier; Khadr's breach of the laws and usages of war left him retired on disability. The man Khadr killed, Chris Speer, was a member of a JSOC element, and left behind a widow and two young children. Khadr himself was raised in an atmosphere of Islamic terrorism: his heroes the Moslem Brotherhood, Hamas, Hezbollah, the Taliban, and al-Qaeda, with which his father and brothers proudly claimed to align. It was his murderous Mohammedan faith that brought him to Afghanistan, it was his murderous Mohammedan faith that taught him to kill, and it was his murderous Mohammedan faith that initially demanded that the soldiers administer a coup de grâce so that he could complete his murderous Mohammedan martyrdom.
They refused, saving his life, and into custody he went.
What happened on January 20, 2009 that elevated the interests of this curious specimen over the interests of the United States, not to mention the interests of Speer's survivors? We leave that as an exercise for the reader.
No sooner does Levant, a scourge and target of Canada's home-grown Islamic terror lobby, lay down the cudgel, than American columnist Michelle Malkin takes it up. Her position is in support of the bereaved victims of Khadr's perfidy, Tabitha, Taryn and Tanner Speer:
Behold Canada and America. One country supports the efforts of a U.S. special forces soldier's widow to hold accountable the jihadist who killed her husband and the father of her two young children. The other country helped free that jihadist from Guantanamo Bay in a shady deal that appeased his far-left allies.

Guess which side President Obama's on.

The widow is Tabitha Speer. Her children are Taryn and Tanner. Their husband and father was an American hero: Sergeant First Class Christopher Speer, a 28-year-old medic with the U.S. Special Forces. As I reported in my syndicated column 11 years ago, Speer died in Afghanistan during an ambush by al-Qaida operatives. The remorseless Islamic zealot who lobbed the fatal grenade that killed Speer in 2002: 15-year-old Omar Khadr.

The conservative Canadian government lent its public support to the Speer family and to Morris on the eve of Memorial Day weekend: "Our government supports the efforts of Tabitha Speer and fellow soldiers to receive compensation for their horrible loss." Good for them.

How about America's leaders? AWOL. The reason Khadr is in Canada, in case you didn't know, is that Obama freed Khadr from Gitmo after intense lobbying from the "compassionate" social justice crowd. He was repatriated to Canada just weeks before America's November 2012 election. Leading the pressure campaign on Obama: the Center for Constitutional Rights, which also crusaded for the release of former Gitmo jihadist Abu Sufian bin Qumu, a primary suspect in the Benghazi consulate attacks.

…[W]hat does it say when the Canadian government shows more compassion for the fatherless children of a U.S. soldier than their own government? A search for the Speer children on the White House website yielded:

"No results."
We'd advise you to Read The Whole Thing™. Set free with a stroke of the pen and home in Canada, Omar Khadr is back in the comforting embrace of his terrorist family and a variety of Islamic and left-wing extremists. His family, who have apparently been on welfare as it is practiced in Toronto, have somehow become millionaires, and the Speer family and Layne have a lawsuit that even the tort-bar-unfriendly among us might see as having the potential to deliver justice.
Since the United States officials charged with that responsibility have lain down on the job, we American SF and SOF vets are thankful to PM Steven Harper and Minister of Public Safety Steven Blaney for standing up for us. (Of course, Canadians have a diversity of opinions on the issue. Opposition leaders Mulcair of the NDP and Justin Trudeau of the Liberals support Khadr).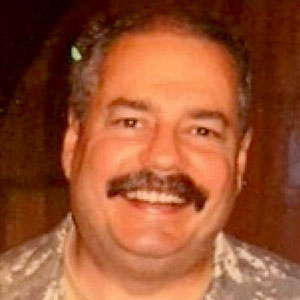 Kevin was a former Special Forces weapons man (MOS 18B, before the 18 series, 11B with Skill Qualification Indicator of S). His focus was on weapons: their history, effects and employment. He started WeaponsMan.com in 2011 and operated it until he passed away in 2017. His work is being preserved here at the request of his family.