There has been a lot of news in recent weeks about a major fraud settlement (>$25 million) between L-3 Communications' EOTech and the DOD, over deficient holographic sights distributed as part of the SOPMOD II case and other military and government channels. As is often the case when suits settle, it's not entirely what it seems. Whether your narrative was "greedy defense contractor rips off troops," or "bozo government buys crap again," you had only one blindfolded finger on the underlying elephant of truth. You probably missed the bit about "lawyers twist negotiations to privately enrich lawyers."
To start with, we have an allegation that some EOTech Model 556 holographic sights were defective, and that "testing" performed by L-3 consisted, actually, only of paperwork falsely representing that environmental tests were performed. From Guns.com:
Since 2004, L-3's EOTech sold holographic weapons sights that they knew were defective to the Department of Defense, Department of Homeland Security, and the Federal Bureau of Investigation, the lawsuit says. EOTech was paid tens of millions of dollars in government contracts.
"Tens of millions" is an understatement.
What was the specific deficiency of the EOTech holographic sights? It was environmental failure, to wit, collapse of performance in low (but hardly extreme) temperatures. A lot of the readers of this blog are former special operations personnel or grunts from various services (and nations). Ever needed to use your sights in temperatures below
The defects caused the optics to fail in both cold and humid environments (effective in temperatures -40 to 140 degrees Fahrenheit), but EOTech claimed it tested the sights in accordance with military standards.

The lawsuit says in sub-zero temperatures the defect distorts the aiming dot within the optic by more than 20 inches fore every 100 yards.
Yes, that last sentence collapses into gibberish (it almost makes sense with for in place of fore).  But we think we understand what was intended, and we're not going to hurl stones at the writer from our blog's crystal chateau.
How did the .gov find out about the problem? Turns out, EOTech solved it… then decided to sell their solution to the military.
The lawsuit adds that EOTech waited to disclose the problem until 2013, when the company thought they had a solution and then pitched the fix as an upgrade.
via L-3's EOTech to pay gov't $25.6 million in fraud case.
Tacky. That's what woke up the slumbering lawyers, who then pounced.
The settlement is a big loss for the military and a big win for EOTech, as it doesn't solve the problem of the bloated aiming point, but leaves the company able to keep the majority of the money it got for the defective sights, and sell the fix for their own failure to Uncle Sam for more money.
So why did the .gov accept the settlement? It looks like a lot of money, and gives the lawyers something to crow about and put on their CVs as they seek better-paying jobs in the Dreaded Private Sector. Maybe with L-3 Communications, or another firm in the industry, or a law firm that serves such contractors and promises "connected" former Federal lawyers.
In other words, a settlement process operated entirely by lawyers has been corrupted to detriment of the nominal client, and to the personal benefit of the lawyers. Stop us if you've heard that one before.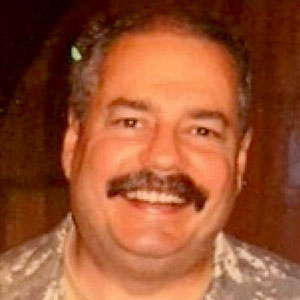 Kevin was a former Special Forces weapons man (MOS 18B, before the 18 series, 11B with Skill Qualification Indicator of S). His focus was on weapons: their history, effects and employment. He started WeaponsMan.com in 2011 and operated it until he passed away in 2017. His work is being preserved here at the request of his family.