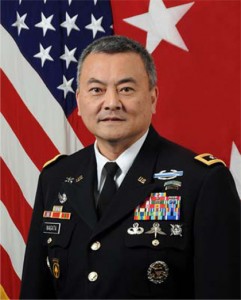 His name is Michael K. Nagata and he has SF and clandestine operations experience in his early, formative years of commissioned service. Any time a guy like this comes up, we in the community either know him personally or are one or two emails and calls from someone who does. In this case, the personal acquaintance who knows MG Nagata is a name that is absolutely solid gold in the SF community. He served with the General operationally. And he praises MG Nagata to the high heavens. The key grafs of his bio:
Nagata was commissioned as an infantry officer in 1982. In 1984, he joined Army Special Forces and served in 2nd Battalion, 1st Special Forces Group Airborne until 1987.Nagata assumed command of 1st Battalion, 1st Special Warfare Training Group at Ft. Bragg in 1999, where he was responsible for the Special Forces Qualification Course. From 2000 to 2002, he served as a squadron commander in a Special Mission Unit.

via Nagata tapped to lead U.S. Central Command special ops – Hawaii News – Honolulu Star-Advertiser.
In the SF world, if you know a guy and somebody outside SF who doesn't know him asks you about him, there are two possible replies. Here are two examples. Response A: Keith Idema? Yeah, I know him. What about him? Response B: Frank Antenori? I know him! He's a good m—-f—-!"
"Nagata? Yeah, I know him," sounds neutral, but it isn't, really. It's admitting that you know him but not wanting to be tarred with the same brush as him, you see. And nobody's saying that about MG Nagata. On the other hand, if you know him and like and respect him, you respond like this: "Nagata?! He's a good m—-f—-!" And that's what we've been hearing about MG Nagata.
We at WeaponsMan wish MG Nagata well in his new assignment, wish General Mattis new horizons in retirement, and wish the servicemen and -women of the joint unified Central Command the very best in leadership at all levels.
And while we still have some tentacles out asking about the guy, it's our belief that any Washington beancounter who selected him as a racial token or someone easily swayed by political operators may just have his hands full with a man whose only colors are red, white and blue, and whose watchword is mission first, men always.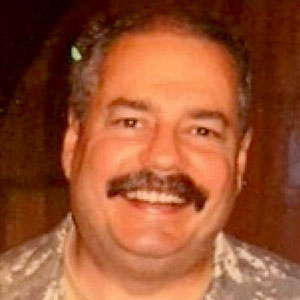 Kevin was a former Special Forces weapons man (MOS 18B, before the 18 series, 11B with Skill Qualification Indicator of S). His focus was on weapons: their history, effects and employment. He started WeaponsMan.com in 2011 and operated it until he passed away in 2017. His work is being preserved here at the request of his family.