In a short recoil system, the barrel and bolt are locked together for just long enough for the pressure to dissipate, and the barrel only travels a short distance before unlocking the bolt, bolt carrier, or slide.
In the long recoil system, the bolt and barrel recoil the full length of the cartridge. Then the bolt (and cartridge case, held by the extractor) are held back, while a return spring returns the barrel to battery position. When the cartridge case clears the chamber, the ejector punches it out away from the bolt face. When the barrel reaches battery (in some cases, just before it does, but when it's about to), the bolt is released and comes forward, picking up a new loaded cartridge from the feed system and brings it into battery. When the firearm is fully in battery, a safety interlock of some type (which is there to prevent out-of-battery ignition) clears and the weapon may be fired again.
If you see it, it's very clear how it differs from familiar short-recoil operation, as generally used in handguns and pre-1945 and large machine guns. Here is a GM6 .50 bullpup rifle to illustrate long recoil for you.
Sure, everybody else uses the Browning Auto-5 as their long-recoil illustration.(The ancient shotgun works the same way as this new autoloader). But we try not to be "everybody else."
Since long recoil is mechanically more complicated than short, somewhat load-sensitive, and tends to take a lot longer to cycle, why does it still exist? Well, for the sort of hunting the Auto-5 (and it's Remington Model 11 cousin, and various clones) are used for, it's fast enough; and it was here first. John M. Browning got the original long-recoil shotgun design just about perfect — as long as you're willing to adjust the gun to the load you're using.
We don't know why the designers of that rifle in the video (which was made by Sero in Hungary, a company whose website, at least, is defunct) chose long recoil, but we'd guess it was to manage the recoil of powerful heavy MG cartridges by spreading the recoil impulse out over a longer period of time. The GM6 was meant for short-range use, according to various blurbs on it (Defense Review; The Firearm Blog; World.Guns.ru) and for carrying on patrols, unlike most .50 rifles, and is much lighter than a Barrett (~25 vs. ~35 lbs.). It is (was?) available in 12.7 x 99 (.50 BMG) and 12.7 x 108 (.50 DShK) calibers. One interesting design feature, mentioned only by Guns.ru:
One unusual feature of the GM-6 rifle is that it can be transported (carried) with the barrel / bolt group locked in the rearmost position to make weapon even more compact. Barrel is released into "ready to fire" position by a button release at the front of the barrel jacket. Providing that the loaded magazine is inserted into the rifle, release of the barrel from "transport" to "combat ready" position will also load the rifle and make it ready for instant action.
In addition to that, the GM6 was designed from the outset to be user-convertible between the two global 12.7 rounds by changing barrel, bolt, and magazine, something that may initially sound like a solution in quest of a problem, but actually would benefit those nations that have over the last century received both Eastern and Western aid, and thus have weapons and ammunition in both chamberings already.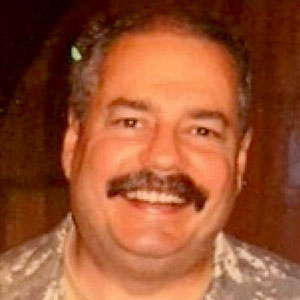 Kevin was a former Special Forces weapons man (MOS 18B, before the 18 series, 11B with Skill Qualification Indicator of S). His focus was on weapons: their history, effects and employment. He started WeaponsMan.com in 2011 and operated it until he passed away in 2017. His work is being preserved here at the request of his family.