We've been asked for a better way to find the best of our technical posts. And we're going to put this page up, and, we hope, keep it updated, with some of our best Gun Technical themes. We're also adding a Gun Tech category that will let you distill the blog down — however, we have almost 2,000 back posts to go through and classify.
Technical Articles
The US Army Examines the AK
The US Army early and often applied technical intelligence techniques to the Soviet AK-47 and its Chinese clone, the Type 56. We'll try to follow this through some 50-year-old once-classified reports, of which we've posted the first.
The US Army Always Respected the AK. This post examines a once-Secret 1964 Foreign Material Exploitation Report comparing a recently-acquired Chinese Type 56 version of the AK-47 to a Soviet-made rifle that had been in Springfield Armory's possession for some years. Now with a free link to the declassified file at Small Arms of the World. The file provides some information on milled AKs that you won't find in many other sources.
The SAWs that never WAS
The 1970s Squad Automatic Weapon program of the US Army, examined from the viewpoint of the last, 1978-79, multi-contestant competition.
The SAWs that never WAS: Intro, and XM106. This introduces the series, and the ugly duckling of the competition, a bizarre M16A1 variant with quick-change barrel, but still magazine-fed. Published 28 Oct 13.
The SAWs that never WAS: Part 2, the XM-248′s forerunner, XM235. The Rodman Labs XM235 was a radical reconception of the light machine gun which was designed to increase accuracy and reduce unintended dispersion on target. We mention in passing its abandoned XM233 and 234 competitors, all chambered for a 6.0 x 45mm cartridge. Published 31 Oct 13.
The SAWs that never WAS: Part 3, XM248. Rodman couldn't go to production, so the commercial makers of the XM233 and XM234, Philco and Maremont, competed for the contract. Philco (later Ford Aerospace) won, and began to make changes to the XM235, as requested by the Army, producing the XM248. Published 2 Nov 13.
The SAWS that Never WAS, part 3b: the feed of the XM248. The ratchet-driven sprocket belt feed of the XM235/248 is examined using the patent documents as a basis. Published 4 Nov 13.
The SAWs that never WAS: Part 4, H&K XM262. Heckler & Koch's entry was initially just a baseline for comparison of the Army's own designs, but it performed well enough to make it into the final four (with the 106, 248, and 249). Published 9 Nov 13.
The SAWs that never WAS, Part 5, XM249. Like the H&K XM262, the XM249 was initially just entered to compare the FN light machine gun to the Army entries, but it ultimately beat them all. Published 23 Nov 13.
M16A1 Technical History
We'd advise everybody to look at Daniel E. Watters's technical timeline formerly hosted at The Gun Zone, (now hosted at LooseRounds.com) which is a necessary document for orienting yourself in the time domain of small caliber high velocity arms development. But we have looked into a couple of the technical and programmatic milestones in some depth, and will be adding those articles in this section in due course.
What Makes Guns Tick
Here's where we put our technical articles that aren't about late-20th Century American military arms.
How US WWII Arms Changed Small Arms Forever. No one had ever fielded an all-autoloading army before. No one would ever design a new military bolt action again. Published 9 May 12.
A short history of toggle locking. Borchardt, Luger, Maxim, and Browning. Browning? Yep. Published 13 Sep 13.
Toggles II: Some we missed, and why toggles? Some toggles we didn't mention, some of the reasoning behind choosing a toggle lock, why toggle locks went (mostly) extinct, and why and how they might come back. Published 1 Oct 13.
Science: Flash Hiders and Accuracy. Australia's DSTO looks into how a flash suppressor can reduce mean dispersion — and why.
5 Reasons for the AK's Legendary Reliability. It's no accident that the long-serving, widely-manufactured Russian assault rifle can take a licking and keep on ticking. We explain some of the reasons, and some of the engineering that went into making it that way.
How Accurate was a .50 in World War II? We look at some information the USAAF gathered, and note with some surprise how sustained automatic fire permanently degraded accuracy, even without measurably changing barrel dimensions.
A Taxonomy of Safeties. We examine the many different ways of safetying a service weapon over the 19th-21st centuries. Published 23 Jan 2015.
Firearms Reverse Engineering. Why you might want to do this; some examples; where to get some help. Published 3 Apr 15.
A Tale of Two Temperatures. A look automatic-weapons barrel temperatures via a copy of a temperature graph as published in the Rheinmetall Waffentechnisches Taschenbuch, and that demonstrates how burst count and frequency as well as pause duration between bursts affects barrel temperatures.
A Short History of Chrome Bores. This report reviews how the technology of chrome bores was developed. Long before the US applied it, it was standard on Soviet weapons, and before the Soviets used it, it was standard on some Japanese small arms. Published 9 Jan 14; added to this page 13 Feb 17.
Gunsmith Tools & Their Sources
What was meant to be a throw-away post to keep from having that most dreadful of blog calamities, a day of radio silence, wound up pretty good, largely thanks to the insightful comments from The Dyspeptic Gunsmith. In time we will move it (and some wisdom from previous tool posts) into a permanent Page (like this) of its own, but for now here it is.
3D Printing/Additive Manufacturing & Guns
We've always been interested in gun (and everything else) manufacturing. The latest major development in manufacturing is additive manufacturing — using machines that build things up, instead of cut them down. We'll be adding those articles here.
The first mention of 3D Printing we can find on Weaponsman is barely two months after go-live, in March 2012, as an aside in Gun making technology has a life of its own. It wouldn't be an aside for long.
(to be further developed as time permits)
Materials, Technologies and the Future
What drives the development of weapons is, naturally, technology and engineering. And so we're interested in trying to extrapolate from what's been done in the past, and what's in the labs and the higher-tech industries that feed technologies to the arms industry, right now, to what the weapons of the futre will look, sound, and perform like.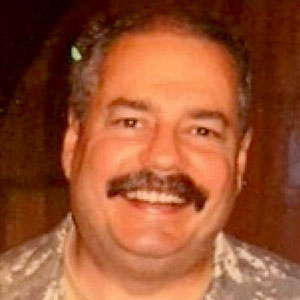 Kevin was a former Special Forces weapons man (MOS 18B, before the 18 series, 11B with Skill Qualification Indicator of S). His focus was on weapons: their history, effects and employment. He started WeaponsMan.com in 2011 and operated it until he passed away in 2017. His work is being preserved here at the request of his family.