The Bren X or Bren 10 was a Jeff Cooper brainstorm at the peak of the old Colonel's celebrity (and his powers). It was based on what Cooper considered the best designed and executed service pistol of the era, but updated for a new round he considered perfect (instead of the stock 9mm, which he disdained). The gun was made with care in a US factory, of the materials Cooper insisted on (Steel and Stainless Steel, none of those lightweight alloys).
It received fawning reviews in every corner of the gun press, except where the reviews crossed the line from "fawning" into "slobbering." And commercially? It failed. Royally. Resoundingly. Resonatingly. It failed like the Edsel, New Coke, and John Carter. Actually, it failed worse than those: Ford, Coca-Cola, and Disney are still with us, but the Bren Ten killed Dornaus & Dixon, the company that cut the metal to make real Cooper's conceptual design.
But unlike the Edsel, New Coke and John Carter, the Bren Ten didn't suck. Now that it's no longer the cutting-edgiest thing out there, but a period piece, here's Larry A. Vickers giving the rundown on the gun's development, versions, and strengths — and weaknesses.
And yeah, there are still Bren 10s around (or Bren Xs to spell it as D&D did) with no magazine! (Mec-Gar or a forerunner made the mags… but somebody botched the Italian export paperwork and for all we know they're still in a bonded warehouse somewhere in Lombardy).
But the gun didn't die because it was bad. If anything, too many sincere guys worked too hard to make it the Absolute Best at Everything that they forgot that logistics count even for the individual gun buyer. He has to find ammo, holsters, and yeah, spare magazines. Or his firearm is not a defensive tool but an awkward and oily paperweight.
A lot of things have changed since 1983. (For one thing, more effective defensive ammo has rendered the "puny" 9mm respectable again). As Larry points out, modern polymer, striker-fired guns have diminished the wonder of an SA/DA gun that can be carried cocked-and-locked (Condition One for you old Cooperites). We still like our CZ — the model for the Bren Ten — but we're no longer riding the crest of the Cool Guy wave. (We're old, and stout… hey… like Larry). It's a fact that the hot gun of today becomes the museum piece of tomorrow and the forgotten weapon of the year after that.
But if you're going to call yourself educated, you owe it to yourself to learn about all those has-been hot guns, as well as today's hot numbers. Maybe the Bren Ten is only playing on the gun equivalent of oldies stations, but it still has a catchy hook.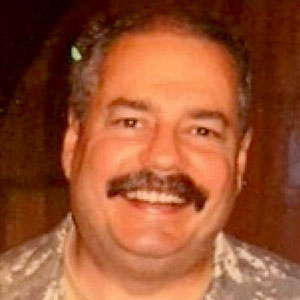 Kevin was a former Special Forces weapons man (MOS 18B, before the 18 series, 11B with Skill Qualification Indicator of S). His focus was on weapons: their history, effects and employment. He started WeaponsMan.com in 2011 and operated it until he passed away in 2017. His work is being preserved here at the request of his family.