Monthly Archives:
November 2013
Meet David Hoffens, and Edgar "Eddie" Hoffens, the way the Manchester, NH, police and courts did:
David Hoffens pleaded guilty last month to threatening to kill his brother, Edgar, then pulling out the telephone lines so his brother could not call police. The younger Hoffens was given a suspended six-month sentence, fined $200 and ordered to undergo anger management evaluation.
via Bucket truck, binoculars used in search for gun in Manchester double shooting | New Hampshire Crime.
OK, and meet Charlie Cable, who "has a long history with the police" (in the charming locution of the Daily Mail, UK) and had this kind of celebrity in May, 2012:
Police learned of the stabbing after they received a call from Catholic Medical Center where Charles Cable, 19, last known address of 107 Putnam St., was dropped off at the emergency room suffering from stab wounds.
…and from the Daily Mail…
For his part, … Charles Cable has also has a history of encounters with the law.

…Cable was waiting to be tried for charges he assaulted his girlfriend and and her mother in October.
In the 2012 incident, a low-life parolee was nabbed for slicing and dicing Charlie with about 10 stab wounds. It's almost as if he does not associate with the cream of society.
So why are David and Edgar Hoffens, and Charlie Cable, back in the news today? For Edgar, the answer's easy:
Edgar Hoffens was found dead outside the first floor of the building
Well, that's one way to get into the press, but it makes it hard to read your clippings. Who do you think might have done it? Don't read ahead until you make a guess.
David H. Hoffens, 21, is charged with one felony count of falsifying physical evidence for allegedly tossing his firearm as he ran from the shooting scene. He was freed on $25,000 cash or surety bail after his arraignment Monday in 9th Circuit Court District Division in Manchester. Amherst Bail Bonds posted his bail, the court said.
Now, the cops aren't saying yet that David Hoffens killed his brother, Edgar. There's also another stiff, whom we've already met: Charlie Cable, with a GSW of unknown (at the moment) provenance in his dead head. So that's why he's in the news, in clippings he can't read 'cause his troubled, violent life is over.
You have to sympathize with police on cases like this. In the foulest weather of the season to date, they're dealing with a Gordian knot of confusing stories, unclear evidence and contradictory statements from witnesses — witnesses who are highly motivated to lie. And they're looking for David's gun. It looks like all agencies in New England are pulling together on this one: the State Police from Massachusetts, an hour away, sent a K9 that's supposed to be effective in sniffing out guns hidden by Mass. gun-prohibition violators. The ATF and FBI sent special agents, and the state Chief Medical Examiner has custody of Edgar Hoffens's and Charles Cable's bodies, for now. The Fire Department pitched in with a bucket truck the agents and cops are using to search for David Hoffens's allegedly discarded pistol.
David and Edgar lived with their mother, Cynthia, and her boyfriend, Eric Woodard, who told different stories about the shooting. David Hoffens told a third story in a phone call, another to Woodard (according to Woodard) and possibly a fifth to police.
With the gun, it will get easier, if the gun is found. (Fortunately, this will be a state prosecution. Federal prosecutors are reportedly refusing to take felon-in-possession cases unless they have both a confession and the felon's DNA [prints are not enough!] on the gun. Madness).
Meanwhile, the forces of gun prohibition will hold these sketchy characters from the criminal underworld up as the reason that you should not have a gun. Hoffens and Cable are victims of gun violence and criminal lifestyles, but mostly, criminal lifestyles.
With the results of the autopsies, it may be possible to sort out the facts from the fiction. The fiction might even be inadvertent, Assistant AG Ben Agati notes:
It's common that people can witness the same event, but have different memories of it.
This is certainly true. Of course, at least one person knows who shot whom — the guy who did it.
Our best guess is, he's out on bail.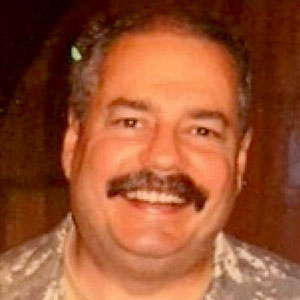 Kevin was a former Special Forces weapons man (MOS 18B, before the 18 series, 11B with Skill Qualification Indicator of S). His focus was on weapons: their history, effects and employment. He started WeaponsMan.com in 2011 and operated it until he passed away in 2017. His work is being preserved here at the request of his family.