An anonymous commenter using the name "Cannonman" has made some serious allegations about the cause of the deaths of Steve Preston and Austin Lee during a live fire demonstration of an M18 Hellcat tank destroyer in Oregon, previously covered by WeaponsMan here on 27 October and here on 29 October.
The folks were loading their own ammo, the only "correct" component being the M26 cartridge cases. They did not use long enough primer flash tubes. M30 smokeless propellant, triple-based, smaller grain size, was used vice large-grained M1 single-base propellant. Navy projectiles, having longer and larger-diameter driving bands as opposed to Army, were being used. Cases were loaded with 1/2 lb. black powder dumped in base of case, cardboard wad, then 3.5 lbs of M30 propellant.
Why is "Cannonman" using the comments here at WeaponsMan.com to send this message?
I am putting this info here because authorities won't release any info and the facts need to get out. The very dangerous load caused an extreme overpressure in the chamber shattering the breechblock and cracking the breech ring, sending hot gas and fragments into the occupied turret.
If that was really what they were doing, including using black powder as a sort of gaine in the ignition train, it's amazing they ever got the thing to fire.
Right now, all we have on this is a single, anonymous source. We welcome further input in the comments or to hognose at network impossible dot com.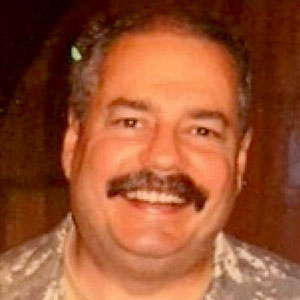 Kevin was a former Special Forces weapons man (MOS 18B, before the 18 series, 11B with Skill Qualification Indicator of S). His focus was on weapons: their history, effects and employment. He started WeaponsMan.com in 2011 and operated it until he passed away in 2017. His work is being preserved here at the request of his family.