So there she was at a shootin' school, and her trusty M&P inspired, shall we say, "trust issues" by shucking off the upper half of the rear sight.
Hey, as we've demonstrated with our Quick Kill reporting, you don' need no stankin' sights at pistol ranges. Still, they're kinda nice to have.
Basically, when the slide assembly reached the rear limit of its travel, the back half of the sight decided it wanted to keep going and it had enough inertia to do so. I don't recollect it actually hitting me, but always wear eye pro, kids! .
via View From The Porch.
Thinking about the physics of it, a rear sight ejected from the rear of a firearm is unlikely to hit the eye. Because even as it moves eyeward at a speed equal to recoil speed minus the velocity lost shearing the molecular bonds inside the (probably metal injection molded or sintered) sight, it's also seeking the center of the earth at 32 feet per second per second (unless you're outside the USA, in which case it does it at 9.81m2.
So you're more likely to take it on the chin, cheek, or shooting vest, than in the eye. That's why actual eye loss from such catastrophic dumbassery as firing 7.62 Tokarev ammo in an old Broomhandle is quite rare. The broomhandle bolt breaks the dummy's cheekbone or knocks out a few teeth, instead of sailing through the orbit and turning his not-too-splendid brain into mush.
And back in the days of Broomhandles, they had never heard of metal injection molding.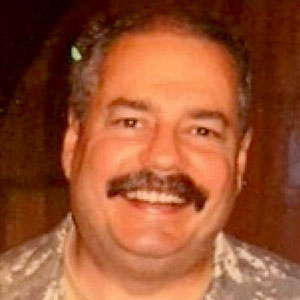 Kevin was a former Special Forces weapons man (MOS 18B, before the 18 series, 11B with Skill Qualification Indicator of S). His focus was on weapons: their history, effects and employment. He started WeaponsMan.com in 2011 and operated it until he passed away in 2017. His work is being preserved here at the request of his family.