We're not really feeling it for a technical post this morning, so instead let's introduce Andrew, a self-described "gun nut" and the personable host of the one-year-old GY6 Slo Mo video channel. Here is a loooong burst with a gun that solves a problem nobody has, a belt-fed full-auto AR in 9 x 19 mm.
This isn't especially practical. If there's something that needs a whole belt of 9mm at point-blank range, you fight it, we're backing off and calling a fire mission. But it looks like fun and that's reason enough to own a gun.
Actually, if you are interested in the Freedom Arms FM-9 belt-fed upper, he has a 20 minute full review, that answers pretty well "what it is," without going deep into "what it's for." The quick-change barrel system (enabled by the gun being a simple mass-locked blowback) is clever and good.
We don't think we want one, but we do think we understand it after Andrew's video.
The feed mechanism is the now-customary MG-42 based design. Our guess, without examining the weapon, is that the reason that Freedom Ordnance wants you to load the belt with the feed tray cover down, and not up (mentioned at about 6:45 and 8:45), is because closing the feed tray with the bolt forward can damage the mechanism. It's possible to design a feed system that can be safely close bolt-forward or -back — FN's world-market machine guns are designed that way, by having a spring-loaded roller. 
These videos are quite unscientific, but they're entertaining. Entertainment is an interesting use for high-speed photography that was developed for scientific and industrial purposes. (And, he makes it clear, he's not trying to be scientific).
Don't expect any great revelations from the shot-in-the-head videos. A 9mm kills Casualty Carl dead. Supersonic rifle rounds will usually produce an avulsed (evulsed?) cerebrum in Homo sapiens and will probably result in the catastrophic structural failure of Casualty Carl's coconut skull… killing him dead. A .22 LR from a pocket pistol will break up the skull less, but will probably still kill Casualty Carl dead. In real life, humans have survived and recovered (more or less) from gruesome, close-range cranial wounds with all these weapons, but the odds are a head shot that's a square hit has taken the recipient out of the fight for the immediate future.
Hat tip, The Gun Feed.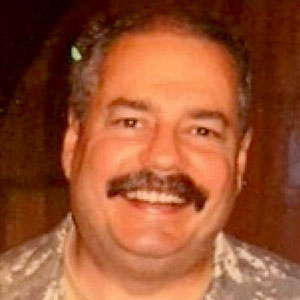 Kevin was a former Special Forces weapons man (MOS 18B, before the 18 series, 11B with Skill Qualification Indicator of S). His focus was on weapons: their history, effects and employment. He started WeaponsMan.com in 2011 and operated it until he passed away in 2017. His work is being preserved here at the request of his family.