An Air Force missile launch officer is jammed up with the authorities in a long-running drug probe. She'll be court-martialed starting 21 January 2015 on drug and obstruction charges.
2nd Lt. Nicole Dalmazzi of the 341st Missile Wing at Malmstrom Air Force Base, Montana, is the first missileer, as launch officers are called, known to have been charged since the drug investigation was made public in January on the same day Defense Secretary Chuck Hagel visited the headquarters of the Air Force's land-based nuclear missile force.

The twin disclosures of alleged exam cheating and illegal drug use accelerated a wave of embarrassing news about the nuclear missile corps, which has been beset with discipline problems, low morale, leadership lapses and resource shortages. Last month Hagel announced plans for top-to-bottom changes in how the force is managed and operated. Ten days later he resigned, although Air Force officials say they are confident the reforms will move ahead.

Dalmazzi was charged with illegal drug use and obstructing the Air Force Office of Special Investigations probe by dyeing her hair to "alter the results of potential hair-follicle drug tests," according to Josh Aycock, a spokesman at Malmstrom. He would not elaborate on her alleged actions or the tests. He said her court-martial was scheduled for Jan. 21.

Efforts to reach Dalmazzi for comment Tuesday were unsuccessful. As a missileer she is trained to operate the Minuteman 3 missile, which is armed with a nuclear warhead and stands ready for launch on short notice from an underground silo that is electronically linked to a launch control center, also underground, where two missileers are on duty around the clock.

Because of the sensitive nature of the job, with its many classified procedures and potential for costly mistakes, any allegation of drug use by missileers is concerning. A RAND Corp. report last year on workplace stresses for missileers and others in the nuclear missile corps found some suffering "burnout." It also found an elevated rate of behavioral issues, including domestic violence.
via Air Force drug probe snares 1st nuke missileer – Yahoo News.
The Air Force takes a dim institutional view of drug and alcohol issues in the nuclear force. Indeed, all services maintain a rigid Personnel Reliability Program that pulls service members from nuclear duties any time their health, well-being, or emotional state is in question. Being on PRP is a huge pain in the neck, but the powers that be consider it a necessary one.
Young Lieutenant Dalmazzi appears to be the first of three accused drug-using missileers to stand trial. A number of other missileers were cleared of drug involvement, but charged with cheating on proficiency exams. The investigation began, as they so often do, with cell phone data on another base.
Of four missileers who were subjects of the drug investigation, three were at Malmstrom and one at F.E. Warren. The investigation began in August 2013 at Edwards Air Force Base in California. When investigators examined the cellphones of two airmen at Edwards they found text messages to or from 11 other Air Force officers at several other air bases.

The text messages detailed "specific illegal drug use that included synthetic drugs, ecstasy and amphetamines," according to a report released in March that looked mainly at missileers' exam cheating but also traced a connection between the drug and cheating issues.
Imagine that. "A connection between the drug and cheating issues." It's almost like integrity was a single standard, and any violation of that standard bespoke further violations. No doubt some Air Force officers find that an achingly old-fashioned idea.
And the Gods of the Copybook Headings, with fire and brimstone return.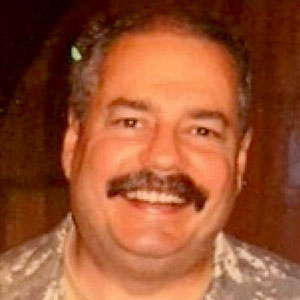 Kevin was a former Special Forces weapons man (MOS 18B, before the 18 series, 11B with Skill Qualification Indicator of S). His focus was on weapons: their history, effects and employment. He started WeaponsMan.com in 2011 and operated it until he passed away in 2017. His work is being preserved here at the request of his family.