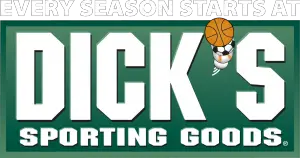 By now, unless you were doing hard time or getting your chakras checked at Guru Pitka's Los Angeles ashram, you've heard about the sanctimonious exit from the, er, sporting goods market by the national chain, Dick's Sporting Goods.
A week before Christmas, Dick's announced it was suspending sales of modern sporting rifles in all stores, out of respect for the victims of the Connecticut massacre.
via Dick's Sporting Goods Customers Complain About Guns Paid For, But Not Delivered « CBS Dallas / Fort Worth.
The reaction to the announcement has been about what you might expect: sallow, sunken-chested chess club lettermen across the nation have applauded, whilst former Dick's customers shrugged and moved on to retailers who wanted their business.
A 13-year-0ld of our acquaintance, a kid who's bored by politics of any kind, perked up when he heard the news on the radio. He asked what it meant. We told him.
"They're dicks all right," he said. "They're dead to me. What are the alternatives?"
Now, losing a few middle-aged sporting goods customers for life is a risk Dick's was clearly willing to take. But they've also lost a 13-year-old customer for life, and his buying of basketballs, ski jackets, fishing tackle, and, yes, guns, is mostly ahead. And he's not the only one.
That's probably why Bryan Preston at Pajamas Media wrote, "This is how a company commits suicide."
Our local Dick's is an experimental set with an n of 1 and no control group, but we did observe that on December 22, 23 and 24 it was the only store at the mall with nearly empty parking. Most of the people parking at Dick's were overflow from the adjacent Trader Joe's. If this result is replicated across the USA they had a very, very bad holiday season. Couldn't happen to a nicer gang of Dicks.
And it gets worse. They not only stopped selling new rifles, but according to the CBS report linked above, they stopped delivering ones that were already paid for. Customers who laid down cash are being fobbed off with Dick's gift cards, possibly because the company's cash position doesn't allow it to refund cash, and possibly to force mistreated customers to return to the stores that did them wrong. The injured customers have the bare bones of a class action suit, and plaintiff's attorneys want to get in before any bankruptcy filing.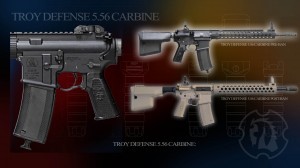 But wait, as Ron Popeil might say. It gets worse yet! Dick's not only, well, dicked its customers, it dicked its suppliers too, including Troy Industries, which had an exclusive deal to sell through the Dicks at Dick's. In Troy's statement (below, in full) they give you a sense of how Dick's does business. There's a strong implication that (1) Dick's set the price of Troy's rifle below actual cost, trashing Troy's carefully-built brand; (2) Dick's happily sold some quantity of rifles that they not only did not have in stock, that they didn't even have on order; and (3) nobody at Dick's even bothered to tell anyone at Troy when they pulled the plug.
Troy Defense (Troy), a division a Troy Industries, Inc., was deeply dismayed and shocked to hear through national media outlets that Dick's Sporting Goods (DSG) made the decision to stop selling the Troy Carbine along with other modern sporting rifles. DSG did not contact or inform Troy of this decision prior to notifying the public. Nor was Troy informed by DSG that cancellation letters were being sent to customers, set to arrive on Christmas Eve (a day Troy was closed).

Troy has invested millions of dollars in its facility and operations to bring its first ever modern sporting rifle to the market under an exclusive contract with DSG. In selecting DSG as the sole distributor of the Troy Carbine, Troy relied on DSG's high sales forecasts and sales potential prior to undertaking the significant financial and corporate commitment necessary to design, develop, manufacture and bring a new modern sporting rifle to the marketplace. Based on DSG's press release, DSG's anti-gun stance is clear – DSG will not continue modern sporting rifle sales and Troy will sadly not see its Carbine readily available — despite the outlay of millions of dollars by Troy and its commitment to support DSG in its distribution efforts.

Troy is currently researching other channels to ensure continuous and consistent distribution for its rifles. But please note, Troy's pricing to DSG was based upon volume sales. It is unlikely that pricing to any other outlet in the future will support the pricing granted to DSG. Troy understands the anger of certain DSG customers whose purchases have been cancelled – you got a great price from DSG. However, Troy, itself, cannot come anywhere close to offering the Carbine at the price DSG was offering it. DSG devalued and diluted Troy's brand when it offered for sale the Carbine at a steeply discounted price during Thanksgiving week. As a result of the sale price set by DSG, DSG oversold and overpromised its inventory. Nonetheless, the current ill-will could have been avoided had DSG not terminated modern sporting rifle sales, promptly canceled overpromised orders, and forthrightly communicated with Troy.

Troy is hopeful that it will soon identify a new distribution channel for its Carbine. We ask for your patience and support during this difficult and transitory time.

Best regards,

Stephen Troy

CEO & Founder

The Troy Group

www.troydefense.com

www.troyind.com

www.troyprepared.com
The decision taken by Dick's to dick Dick's customers and Dick's suppliers (and not coincidentally, dick Dick's shareholders)  was taken by the head Dick, who's strictly an honorary Dick as his name is Edward Stack.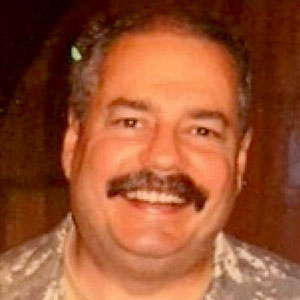 Kevin was a former Special Forces weapons man (MOS 18B, before the 18 series, 11B with Skill Qualification Indicator of S). His focus was on weapons: their history, effects and employment. He started WeaponsMan.com in 2011 and operated it until he passed away in 2017. His work is being preserved here at the request of his family.