PFC Patrick Myers had a brilliant idea of how to cure his Army buddy, PFC Isaac Young's, bad case of the hiccups. Just scare the living daylights out of him with a gun!
You know where we're going with this.
Sure enough, Myers ND'd the gun. A single shot entered Young's face and exited the back of his cranium. Police responded first, then paramedics, who realized while transporting Young to a helicopter landing zone that they were too late. The helicopter ambulance was called off, and Young was pronounced dead inside the wheeled one.
Myers is in the Killeen, Texas, jail, charged with manslaughter in the death of his Fort Hood buddy, a truck driver at the sprawling base.
His hiccups — and all his other problems — are over.
"The victim had the hiccups. The suspect pulled out a gun to scare him in order to stop the hiccups," said spokesman Carroll Smith of the Killeen, Texas, Police Department.

Pfc. Patrick Edward Myers, 27, was charged on Tuesday with manslaughter, and Justice of the Peace Garland Potvin set his bond at $1 million, police said.

Killed was Pfc. Isaac Lawrence Young, 22, of Ash Grove, Missouri, a motor transport operator at the Army base, the military said. Young entered active duty in May 2011 and arrived at Fort Hood in October 2011, the Army said.

Myers is a soldier at the base, as was Young at the time of his death, said Fort Hood spokesman Chris Haug.

Police responded to a shooting shortly after 10 p.m. Sunday and found a man shot in the face and two other men at the residence, Killeen police said.

via Soldier charged with manslaughter after trying to cure another of hiccups – CNN.com.
Geez. Whatever would make a guy's friend do something this galactically stupid? Or asTexas law sees it, criminally stupid?
Both soldiers, joined by a third man, were drinking alcohol and watching football at the time of the Sunday night incident, authorities said.
Ah. Figures. The old judgment juice.
Not a lot to say. There are no new gun accidents, just new people having the same old accidents. Many lives will never be the same again, because of one boozy asshat clowning with a gun.
We truly regret to have to write these kinds of reports.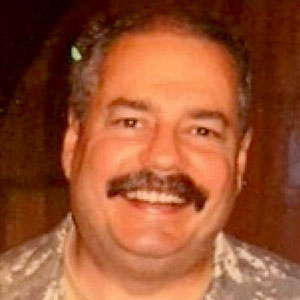 Kevin was a former Special Forces weapons man (MOS 18B, before the 18 series, 11B with Skill Qualification Indicator of S). His focus was on weapons: their history, effects and employment. He started WeaponsMan.com in 2011 and operated it until he passed away in 2017. His work is being preserved here at the request of his family.