The best argument against White Supremacy…
… is the White Supremacists. Consider this lovely couple, who make Trayvon Martin look like the saint that TV news viewers think he is:
The hard-used woman in the first mugshot is one Peggy Sinclair. If she looks like she's fifty, well, that's because she is fifty. So she must be relatively new to the drug culture, which adds years like Mallomars add pounds; she's a former teacher, which is, as we'll see, rather germane to her life of crime.
She's entangled with a prison gang called the Brotherhood of White Warriors, or BOWW. She's apparently the reward they pass around for being good at whatever white supremacists value, which we don't even want to think about. (Does that make here a BOWW Wow? Enquiring minds, etc. )
Peggy's back in the jug, which she'd been last been in for, this will shock you, drug charges, this spring. What'd she do this time? She sent love notes to her boyfriend in prison, or one of her boyfriends. (Apparently BOWW is a very sharing group, that way, IYKWIMAITYD). Now, writing to a con is not part of the usual everyday for most of us, but it's not against the law.
Until you stuff the letter with film Suboxone, a mild opiate used legitimately to treat heroin addiction and, under the street name Subu, illegitimately to… do we need to draw you a picture? (The New Republic had a story on Subu in the Republic of Georgia this year, which will tell you most of what you need to know about the drug).
Then we have the swain in the ever-popular bright-colored jail t-shirt. He's one Matthew Peters, an incarcerated BOWW member, and the reason for his miserable expression is that the word is going to be out that he's the boyfriend of a junkie teacher older than his mom.
Matt is 22 years old, and he met and began "dating" (eww… yuck) Peggy when they were both at the Broken Ground School in Concord, NH. To the best of our knowledge, she is on paid leave from the school while she deals with her, and her boyfriends', legal issues. (According to the Concord Monitor, "The Concord School District confirmed last week that Sinclair would not return to her position." Another story says the teacher's union negotiated a deal for her to resign, presumably including a severance. Let it never be said that the union failed to speak up for a drugged-out criminal).
You know, she was his fifth-grade teacher. There's a story in how she fell from middle-aged, middle-class schoomarm to well-worn pass-around of a prison gang right out of The Blues Brothers, but we are deterred from pursuing that story by the Ick Factor. Besides, she doesn't want to talk to reporters: "I'm not talking to you guys," she told the Concord Monitor in April. "You already ruined my life once."
Have we got that straight? She's on the back stretch of life, and by her own decisions she is doing drugs and whoring herself out to a disreputable prison gang (note to Eds: is that phrase overkill? It's not like there's reputable prison gangs running around, no?). And she's only "one of Peters's girlfriends." (We shudder to think, etc.). But it's the reporter who wrote about it that "ruined her life." Suuuure.
There are basically two schools of thought on how someone ends up in mugshots like these. In one, character defects and bad choices lead you to the place where you're told to "face the camera" during Inprocessing. In another, the gun made you do it.
And yeah, these creeps and their BOWW pals have guns, despite, as Peters put it during an earlier arraignment,
Your honor, I have never ran from a case. I have never ever been a flight risk. And I have only been convicted of two, no, the three Class B felonies that he said. Other than that it was misdemeanors, a couple of misdemeanors.
Niiiice. That one was for armed robbery (gun made him do it, we're sure). It's still pending, but that doesn't stop him from being a man of conviction, er, with convictions. He's also had some other legal issues:
[T]he prosecutor mentioned that [other drug] case but also said Peters is currently facing charges in Massachusetts for threatening homicide on a police officer. The prosecutor said Peters's criminal history includes convictions for witness tampering, second degree assault, possession of a controlled drug, resisting arrest and conspiracy to receive stolen property.

Peters was also involved in the 2009 stabbing of Michael Guglielmo, the ex-con widely known for his attempt to save his son Giovanni through bone marrow drives. The police have said Peters stabbed Guglielmo multiple times, but he never faced charges.
Maybe it's just us, but we kind of think that these people would be losers even if the Chinese had never figured out gunpowder all those centuries ago.
When guns are outlawed, you'll still have outlaws.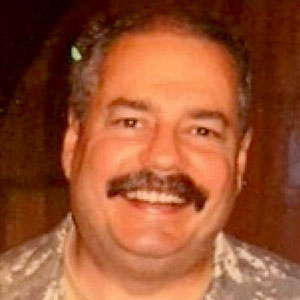 Kevin was a former Special Forces weapons man (MOS 18B, before the 18 series, 11B with Skill Qualification Indicator of S). His focus was on weapons: their history, effects and employment. He started WeaponsMan.com in 2011 and operated it until he passed away in 2017. His work is being preserved here at the request of his family.