First, we apologize for not signing it, but the principal author of this blog, although a member in the places where it coalesced, was quite unaware of it, due to an unexpected medical emergency. The best thing to do, then, is to give you SOFREP's intro, then let you click over there to — you know we're gonna say this — Read The Whole Thing™,
The following letter was disseminated and signed by over 1,000 current and former Army Special Forces soldiers (Green Berets) in support of the Second Amendment right to keep and bear arms, specifically as a defensive measure against tyranny. The letter was compiled through the joint efforts of current and former Special Forces personnel over at www.ProfessionalSoldiers.com, and quietly disseminated for signatures among secure, vetted circles.

via Green Berets Sign Letter Supporting 2nd Amendment | SOFREP.
It would be a very great mistake for policymakers to assume that only 1,000 current and former Green Berets subscribe to this letter. While many of the thousands of us not on the list may quibble with a word or two — we'll argue about anything, until the decision is announced, a Special Forces planning session is like a free-for-all in a rabbinical school — once lawful direction is at hand we act with speed, stealth, and overwhelming force. The last point of the action plan is one that finds us particularly unified.
This is our country, these are our rights. We believe that it is time that we take personal responsibility for our choices and actions rather than abdicate that responsibility to someone else under the illusion that we have done something that will make us all safer. We have a responsibility to stand by our principles and act in accordance with them. Our children are watching and they will follow the example we set.

The undersigned Quiet Professionals hereby humbly stand ever present, ever ready, and ever vigilant.
The original post is here on ProfessionalSoldiers.com. We used the SOFREP version because it's easier for you to read, and they're good lads who deserve some link love.
If you want the original .pdf, maybe to print off and nail on your local Democratic Town Committee chairperson's door, here it is: Protecting the Second Amendment.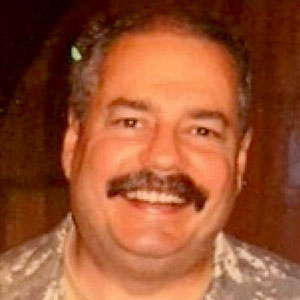 Kevin was a former Special Forces weapons man (MOS 18B, before the 18 series, 11B with Skill Qualification Indicator of S). His focus was on weapons: their history, effects and employment. He started WeaponsMan.com in 2011 and operated it until he passed away in 2017. His work is being preserved here at the request of his family.