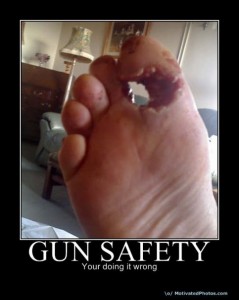 Susan Fleming wasn't happy when her boyfriend brought his shotgun to their home. Somewhat the worse for drink, she taught him a gun safety lesson — by blowing a hole in the wall of their house. From the local boob-tube station (emphasis ours, though):
Officials say Susan Fleming argued with her 55-year-old boyfriend Friday night after learning he had brought his loaded 12 gauge shotgun into their Aloha home. Part of the argument included a discussion on gun safety, including how to properly handle a loaded firearm.

Police say Fleming intentionally fired the shotgun and blew out a hole in a wall about the size of a softball. They say she wasn't trying to shoot her boyfriend, who was in the room.

Fleming was arrested and taken to the Washington County Jail. She faces charges of unlawful use of a weapon, menacing, recklessly endangering another person and criminal mischief.

via Woman fires shotgun blast during gun control argument | Offbeat | KLEW CBS 3 – News, Weather and Sports – Lewiston, ID.
We'll spare you the mug shot of Ms Fleming, who looks like someone who'd be unpleasant to live with even if she wasn't brandishing a loaded shotgun. If you must see the end product of a midnight dash through the ugly forest, with a solid impact on every trunk and branch, you can click through to the link.
It's hard to say there's any lesson to be learned from this. Just the same old lessons that didn't sink in the first time, again. Well, and maybe one new aphorism: Impromptu live-fire gun-safety demonstrations are almost always a bad idea. Even sober.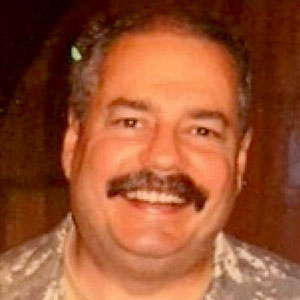 Kevin was a former Special Forces weapons man (MOS 18B, before the 18 series, 11B with Skill Qualification Indicator of S). His focus was on weapons: their history, effects and employment. He started WeaponsMan.com in 2011 and operated it until he passed away in 2017. His work is being preserved here at the request of his family.