Monthly Archives:
December 2016
It was a stinging defeat for the cruelest, most bitter enemy the American Navy has ever faced.
Ray Mabus's decision to eliminate Navy enlisted ratings, which was approved by a slew of yes-man admirals including current CNO Adm. John Richardson and Chief of Naval Personnel Vice Adm. Robert Burke, and a slew of yes-man master chiefs including current MCPON Steven Giordano and his predecessor MCPON Mike Stevens, has been quietly reversed in a Christmas Week memo. Mabus's signature was absent, with the loss of face for the Secretary's defeat accruing to his camp follower, Richardson.
The Navy Times noted that it was all Mabus's initiative, originally, to eliminate what he saw as an obstacle to social engineering. Imagine what greater heights the social imbroglio might have reached in the anticipated Clinton administration, where Mabus imagined himself SecDef; but, alas for the prospect of mandatory gender transitions, it was not to be.
[T]he decision was made by Navy Secretary Ray Mabus, whom multiple sources described as eager to announce the new policy before his impending departure after more than seven years atop the the sea service. Mabus, the first to broadcast this new policy Sept. 29, was motivated by a fervent desire to promote gender neutrality across the Navy and the Marine Corps, which he also oversees. He was presented with four options for removing the word "man" from nearly two dozen job titles — what the Navy calls ratings — and opted for the most extreme option.

…

Mabus, sources said, was determined to put ratings reform in motion — and on the record — before he leaves office. Gender integration, while Obama's directive, has become a hallmark of Mabus' tenure as Navy secretary. And he's upset plenty of people along the way, notably within the Marine Corps, which has reluctantly opened its ground combat units to women and modified many of its job titles as well, though not to the extent that the Navy has.
The idea was always top-down, and never popular in the ranks:
When the order came down to provide feedback about possible gender-neutral ratings changes, most sailors were cynical, the [unnamed to prevent retaliation by Stevens, Giordano, et. al.] command master chief said. Many, wondered why the Navy was prioritizing the issue. "No one," he added, "not a single sailor — across paygrade and gender lines — I spoke with saw the need to change the names of ratings based on gender neutrality."
It was really unpopular in the ranks, and Mabus, a career politician who never has been popular in the ranks himself, did his politico's Brave Sir Robin emulation and bugged out, leaving career naval politician Adm. Richardson holding the bag:
"I underestimated how fiercely loyal people were to their rating, I've gotten a fair amount of feedback on that," Richardson said … Dec. 6 at Naval Air Station Fallon in Nevada.

" … So we kind of [underestimated] the loyalty with which people affiliated themselves with that rating tribe. So as we go forward, we'll learn."

The rapid cancellation of the centuries-old tradition generated an overwhelmingly negative response from sailors.
With the Trump defense team including actual, not political, leadership in DOD and the Service Secretary positions, Richardson put his name on a backpedal; Mabus realizes that saving Richardson's career is one way to save some of his social justice warrior legacy in the Pentagon — apart from gutless, gunless ships named for his fellow politicians.
But, as we said in the lede to this post, Richardson has backpedaled on Mabus's behalf. Sure, he's doing it to avoid being relieved in January, but a good decision made for a bad reason can still be a good decision. As a wise old man once told us, "The most important thing a bad decision means is that you now need to make a new decision."
Effective immediately, enlisted sailors will officially regain their ratings, the traditional job titles that have inspired a deep cultural loyalty and that have defined enlisted career tracks for generations, Navy officials said.

The extraordinarily rare move comes after a fierce backlash from the fleet….

Adm. John Richardson, the chief of naval operations, called it a "course correction" and acknowledged the overwhelmingly negative reaction from the fleet was a key factor in the decision.
Well, that and the likelihood that the incoming SecNav would want the ass-kissing Richardson's resignation on his desk, along with that of the even-more-ass-kissing Giordano (Stevens has already retired, although they could recall him for keelhauling or something). Never underestimate the power of career fear on those who rise high via suckuppery.
The reversal did not surprise many sailors, though many believed it would come after a new Navy secretary takes over early in 2017.
Now if they could just stop paying a half a billion for the million dollars' worth of scrap aluminum that is a Littoral Combat Ship, we'd be getting somewhere.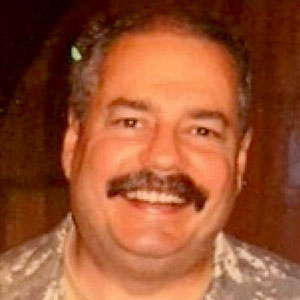 Kevin was a former Special Forces weapons man (MOS 18B, before the 18 series, 11B with Skill Qualification Indicator of S). His focus was on weapons: their history, effects and employment. He started WeaponsMan.com in 2011 and operated it until he passed away in 2017. His work is being preserved here at the request of his family.