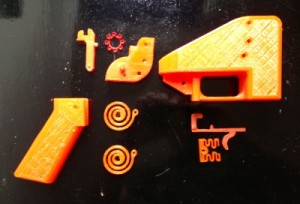 The Dutchman behind this project, Dave Borghuis, wants us to know he's not a wacko bird like those "scary and crazy" US-ians.
I am not a gun nut, i find it scary things and crazy how the USA handle the gun laws.

Check your own local laws BEFORE printing any part of the Liberator-tje.
Just to make it clear that he's an enlightened European from a nation that stood against the Nazi menace for over half a week (four days from invasion to capitulation in May 1940, followed instantly by more collaboration than resistance), he makes it clear that his Liberator is an enlightened, European, non-combatant Liberator.
In the Netherlands any gun is strictly forbidden unless you have a licence. To prevent any problems with dutch law I (zeno4ever/Dave Borghuis) modified the files so its impossible to shoot any bullet with the printed gun. I checked this with someone that has some insight in Dutch law regarding gun laws and the modifications I made should make it legal to print the gun in Netherlands. Be sure to check your own local laws if you want to print this Liberator-tje.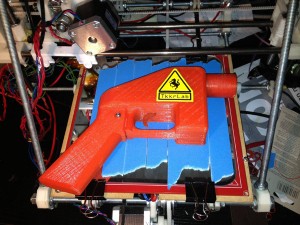 In fact, his version is a cap gun. (That's what the little ring in the top photo is — toy-gun caps, Euro style). But we're probably being too hard on Dave. As he says elsewhere, he's not interested in guns, he's interested in printing 3D objects, and so he should be welcomed as another part and branch of the revolution. He did, indeed, print a locally adapted Liberator, even if it is a gelding, and he promises to make his revised (spayed and neutered) files available to the public, probably on his blog given the fact that the State Department has sent its Panzers to occupy DefCad for the time being. (Interesting if nonpertinent factoid: SecState John F. Kerry is, like the last Panzer-emitter, of Austrian descent).
After all, the Dutch may not have materially slowed the entire German war machine down, but one individual Dutchman fired a shot that took German paratroop general Kurt Student off the board for some very critical months of the war. A small nation in a tough continent has to live within the bounds of possibility.
Dave is also the first one we know of to have printed the Liberator on his particular machine, the common (well, to the extent any 3DP is common) RepRap Prusa i3. True, his is a cap gun, but it's — you've been hearing these words from us a lot — a proof of concept.
Dave also made (we think; please correct us if we're mistaken) this excellent animation of Liberator assembly. So we're grateful for that, even if he thinks we're "roondweg idioot" over here, which you can probably figure out even if you can't grok Nederlands.
We're also grateful to Dave for pointing us to this classically hand-wringing article by Cory Doctorow in the Grauniad. Doctorow argues that because Guns are Bad we need to find a way to ban 3D printing of them without, you know, banning 3D printing. It's typical Doctorow, a tech lover losing out to his inner fascist, and as good an explanation as any as to why we haven't been back to his site in about four years.
In the home-manufacture revolution, it's From Each According to his Ability, and To Each According   to his Liberties.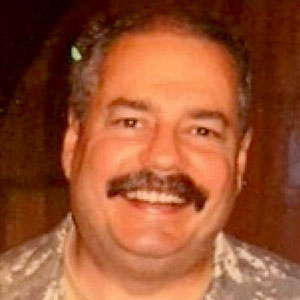 Kevin was a former Special Forces weapons man (MOS 18B, before the 18 series, 11B with Skill Qualification Indicator of S). His focus was on weapons: their history, effects and employment. He started WeaponsMan.com in 2011 and operated it until he passed away in 2017. His work is being preserved here at the request of his family.